Keeping a Woman Interested: Flirty Things to Say to Her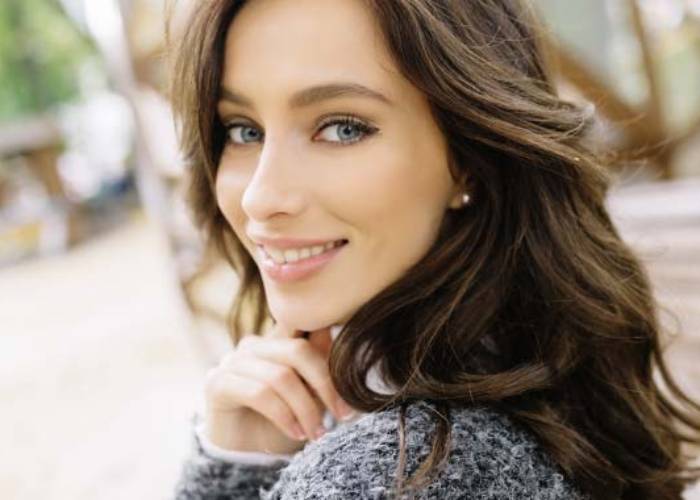 Why Flirty Things to Say to a Girl Should Always Sound Natural
There is a fine line between flirting with a girl and dishing out cheesy chat-up lines. When it comes to flirt phrases, you'd better be sure of which side of the equation your flirting quotes are going to be seen as coming from. Why is this so important? Sayings like, 'you must be a magician … because when I see you, everyone else vanishes,' sound as sincere as something unwrapped from a Christmas cracker. Far better to be charming rather than attempting contrived humor. Where composing flirty texts for her are concerned, compliment her dazzling smile or her wonderful hairstyle. Your flirty messages for her should always sound personal.
What Are Some Funny Flirty Quotes
Flirty words for her might include something too poetic to be seen as cheesy. How about, 'did the sun suddenly appear from behind that cloud, or did you just smile?' This sort of imaginative flair can be stretched even more when you compose flirty text messages for her. You can get away with far more when you type something out, peppered with love heart emojis.
How to Use Your Texts to Connect
What to say when flirting with a girl? The important aspect of this form of communication to keep in mind is this: being flirty is quite distinct from being sexual. You can flirt with female friends – or even the girl who just served your coffee – without this being seen as an automatic invitation to spend the night together. But it's certainly worthwhile indulging in this form of cheeky insinuation whenever you can, as the more practice you get, the more natural this will all become.
If the person at the other end of your communications is definitely a love interest, then things to say to a girl to make her smile through texts move up a notch. When you're making contact in this way, it can be quite intimate. You can be far more suggestive than you would necessarily be during a conversation. When not present, your teasing can gain an extra dimension as you paint pictures or drop hints. The more heat you apply to these exchanges, the greater the likelihood of your flirting being reciprocated – with interest.
Things to Make a Girl Smile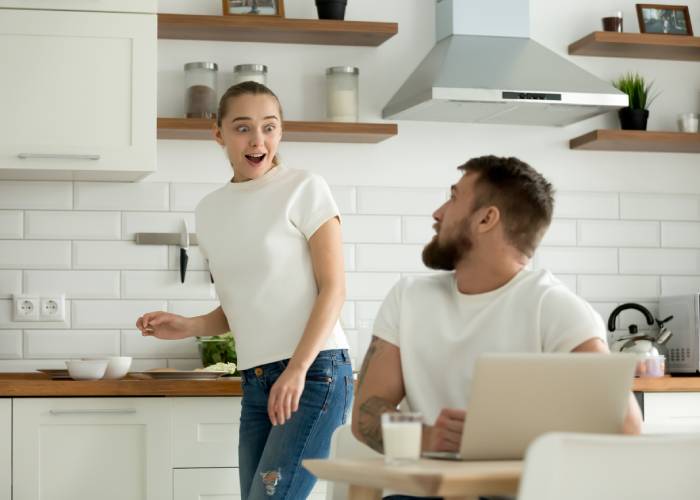 Flirty things to say to your girlfriend can come in so many forms, but good old-fashioned biology often lies at the heart of a good quip. Flatter her about her physique. Tell her how much you appreciate her soft skin and how you can't wait to see her again so you can remind yourself how smooth this feels to your touch. And things to say to flirt with a girl should always mention her lips.
How to Interest a Girl on the Internet, So She Agrees to Meet
Nowadays, when the Internet and virtual communication are available to everyone, the current generation can no longer imagine their lives without computers, smartphones, devices, and so on, without a connected Internet. As a rule, businessmen and politicians, due to the eternal lack of time, replaced live communication, and most became interested in the opportunity - how to interest a girl on the Internet.
Because this is not an easy task, both in real life and in the virtual world, but with the right approach to the task, a woman will like it, patience and perseverance, there is always a high probability of a positive result.
Dating Websites
Thanks to portals specially focused on internet dating, at this time, a man can virtually get acquainted and communicate with an unfamiliar woman without leaving his home. A big plus in online communication with a potential candidate is that a man becomes more at ease and has confidence in a good outcome. And the downside is that this confidence can play a cruel joke on him. He simply may not be in her taste.
Nevertheless, there are more and more self-confident Don Juans, and the criteria of requests for the selection of an applicant from beautiful lovemaking are too high, and in most cases are unrealistic. For such cases, it is advisable to know a few basic rules, thanks to which the partner will distinguish you from the crowd and wait days for your appearance online on the Internet.
Tips How to Interest a Girl on The Internet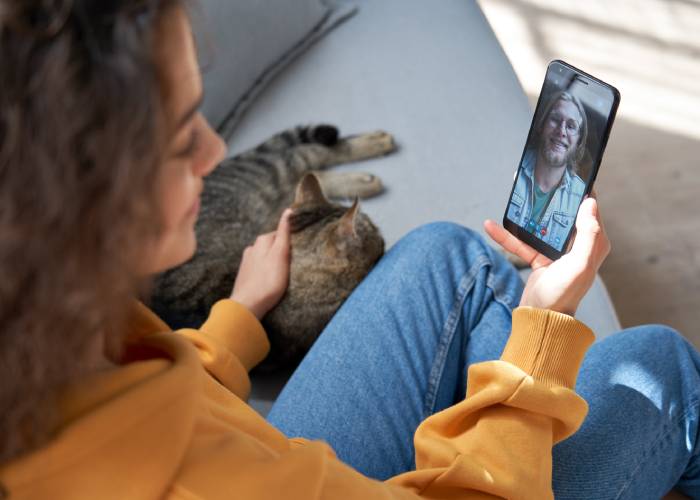 Here are some recommendations from experts in relations between a man and a woman, applying which a man will become more decisive in dealing with a woman. In fact, this is a list of rules and tips that, if followed, will increase the chance of a positive result.
The first thing a man needs to learn is the main rule: for a positive outcome, he must arouse genuine interest in a woman. Moreover, it is necessary to arouse interest from the very first words.
Suppose, suddenly, he did not succeed in arousing the girl's interest in the process of correspondence. In that case, you should not get upset, nervous, and lose confidence in yourself and your abilities. Probably, she has already met a loved one, or he is simply not her type. Moreover, you should not insult and think that she made a clown out of you.
It is likely that you first wrote to her at the wrong moment for dating, problems in the family or at work, depression or women's days, and maybe she liked you too. The reason was simple nervousness from a computer that freezes and slows down or interruptions the Internet. A man will have no chance of acquaintance - if he uses words such as "Hello, Cutie, Beauty, Baby, etc." or formulaic phrases like "You are sexy," "How are you," "What are you doing." This is hackneyed. In real life, this manner of communication is almost never used. In correspondence, it is necessary to adhere to a calmer tone in words.
If a guy cannot and does not know how to interest a girl on the Internet - in this case, you need to create a mysterious halo around yourself. But do not overdo it. Otherwise, reality will disappoint the candidate, and this will be badly reflected in the future.
It is advisable to use humor in the correspondence - a joke or a funny life story told in time and to the place will add a positive opinion about the man. Do not use vulgarity in any way. Almost all girls do not like to read greasy anecdotes and vulgar jokes in messages. But the guy's wit, which brings a positive and cheerful mood into communication, brings him closer to achieving the goal.
Try to prove yourself in the role of a gentleman - because in modern times this quality in men is very rare, it is for such characters, for example, the world-famous Dorian Gray, that the weak half yearns and dreams. Try to pleasantly surprise the girl every day, add aristocracy to words and deeds, be polite in communication, and build phrases correctly.
Knowing and remembering that by presenting yourself in this way, with the further development of relationships in real life, it will need to correspond. So if you go to a restaurant together, do not forget to hold the door and move the chair, and you can kiss your hand at the first meeting and please with flowers, at least one rose.
When you realized that you were interested in the girl - you feel changes in your partner, that she is ready to go further in the development of relations and gave you a phone number, do not hesitate to use this, write a small pleasant SMS, with this you will be able to correspond to any time. In SMS, you can wish good morning or good night, offer to meet in real life, or write a confession about your feelings.
How to Make a Meeting?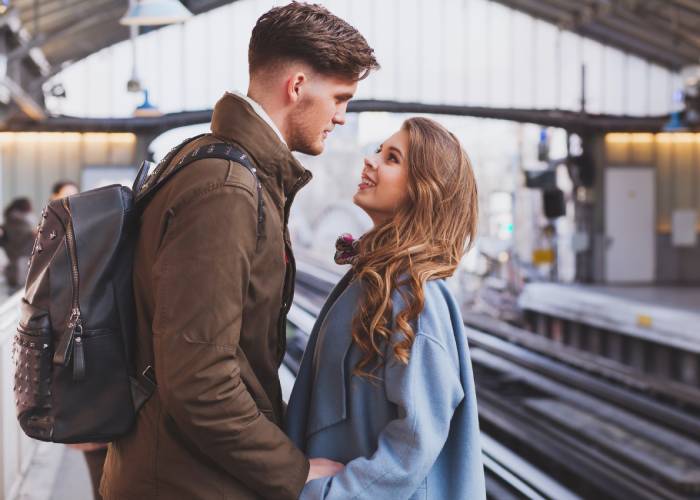 First of all, you need to decide on the purpose of dating. Should it just online chat and kissing emojis, or do you want real lips and kisses? Most guys, of course, will prefer the latter because there is no substitute for live communication. So how do you get a girlfriend? Read the article carefully!
For the meeting's effect to be emotional and pleasant for both, it is necessary to wait for the right moment. Even when a girl writes that she is impatient to see a guy, it is worthwhile to darken her. Only a little bit, it is impossible for her to grow old in anticipation of a meeting.
State of Mind Is Important Too
It is important to start correspondence in a good mood. Nobody is interested in whining, and an annoyed tone will scare off anyone, especially an unfamiliar girl. If it seems that you can hide a bad mood behind the text, then this is a deep misconception.
It is very difficult to write about peace, kindness, and butterflies when all the butterflies in your soul are all dead. Therefore, it is better not to write anything than this is all. Only a good mood and high spirits will make the acquaintance successful.
If communication has been going on for some time, and the girl got to know the man a little, you can translate your story into a joke in case of an unsuccessful or boring day. For example, in global warming, invite her to meet and eat ice cream at the air conditioning testing department.
Summarizing
And finally, if you are not sure of your ability to follow these tips, and have no idea how to interest a girl on the Internet, then there is another option - be yourself, of course, if the man is adequate and does not spew an avalanche of vulgarities from the first words. Just be yourself in communication and actions so that the candidate is interested in you and not in the image you created.

I am a part computer algorithm, part real relationship expert, who can give advice on everything regarding relationships.
Join Now
Sign up for free!
By clicking the submit button above you expressly consent to our
Privacy policy
including processing of personal data and use of profiling to find you matches and you agree to our
Terms of use
, and to receive newsletters, account updates, offers sent by
Cupid