10 Psychologically Proven Ways to Attract Your Crush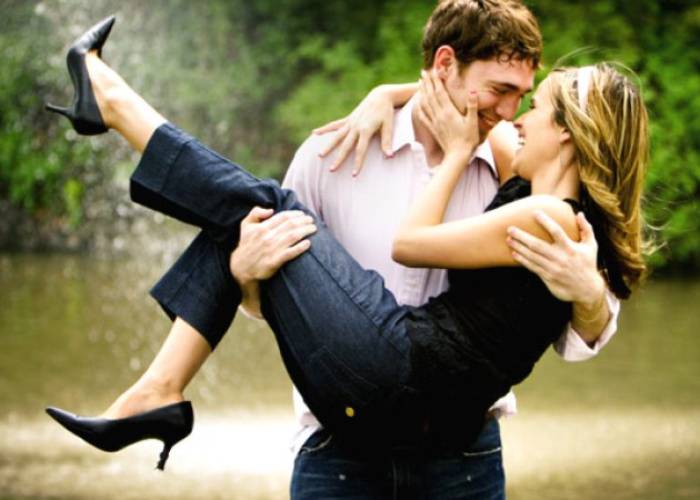 We've all been there a time or two where we are attracted to a guy, but we aren't sure how to let him know that we like him without saying, "Hey, I like you. We should date." We have compiled a list of tips that have been proven by psychologists and scientists that will help you attract the guy you've got your sights on.
Lean in
When you lean toward him when he talks, he will pick up on that body language and understand that you are interested in him and find him quite attractive. You want to face him and give him your undivided attention while he is talking to you.
Eye contact and smile
Eye contact is one of the most basic rules when it comes to good communication. Pair that with a genuine smile, and you will grab his attention.
Use lighting to your advantage
We mean by this that if you are hoping for a romantic date, choose a dimly lit place. Why? Studies have shown that men are drawn to women whose eyes were dilated, which adds to how attractive he finds you.
Copy his actions
Do you remember how you used to mirror a sibling's action as a child? It used to be to annoy them or a silly game to pass the time, but when you mirror the actions of a guy you're interested in, it can increase their interest in you. Mirroring happens naturally between couples and even friends, but it can reinforce their feelings for you when you do it on purpose. Granted, we aren't telling you to copy everything they do. Keep it simple, and if they take a sip of their drink, you do the same. If they cross their legs, wait a few moments and follow suit.
Walk on his left
When you walk on his left side, you connecting with the emotional side of the brain. This means that he may be emotionally charged when you talk to him, especially when you use emotional words.
Perfume is your friend
The fragrance is a fantastic way to leave your mark. With the right scent, you will become unforgettable to him, and should he smell that fragrance anywhere else, he will always be reminded of you.
Meet on a sunny day
When you meet up on a bright and sunny day, your body produces endorphins that are already putting you in a good mood. So, when you two are having the time of your life, he will attribute that happiness to the time he spends with you and not so much the weather.
Lady in red
When you don a red dress, a bold red lip, or even a bright red shoe, you will certainly catch his eye. It's been proven on many occasions that men are drawn to the color red, and when he sees you looking fabulous in a red outfit, he won't be able to get you off of his mind.
Don't be afraid to giggle
Women think that giggling is for school girls, but it isn't. A well-timed bit of giggling (like after he tells a joke or an interesting story) will encourage him to do more things that make you laugh. This type of flirting helps his confidence and also keeps the mood of the date light and carefree.
Raise your voice an octave
We don't normally control our voices, but if you've ever noticed your voice sounds a little different when you are around your friends, then it does when you are talking to the guy you like. Men are naturally drawn to women with a high-pitched voice because it is believed to be more feminine and musical. So if you have a naturally deep voice, try raising it a few pitches so that your voice sounds girlish and sweet.
How to Attract Your Crush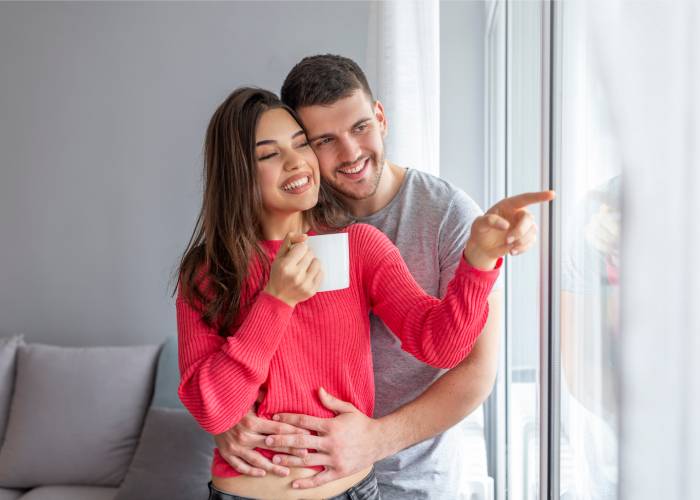 How to seduce your crush - sooner or later, most men think about it. Even in the life of famous macho, for whom a good half of the country is crazy, there were moments when they needed such knowledge. After all, boys are not immediately born with pumped-up muscles, languid eyes, and a set of witty jokes. And all this is important for the girl to pay her attention to you.
Nothing Will Happen
It is worth warning right away that you will not succeed if you only think about how to get the girl into bed. First, you need to approach your person critically. Come to the mirror. Do you like yourself terribly? It's not a fact that a girl will also like you at first sight. Don't even like yourself? Then we have trouble - we must first put ourselves in order because... well, men do not want to see a young lady with them who does not at all look like a young lady. Give them a beauty, even if they walk with lowered jeans, in dirty sneakers, and their faces resemble pancakes.
Start With Yourself
You may not have pumped-up biceps (which does not hurt), you may not wear expensive clothes, but you should always have a fresh look, clean clothes, and (attention!). Clean hair! You must be confident in success. An insecure, timid handsome man always loses everything to a confident guy with the most ordinary appearance. You will succeed much faster if you use "secret passages."
A wonderful perfume (well, once every six months, you can spend money on a great scent) sometimes plays a much stronger role than a thousand words. Small, expensive things - a good wallet, a stylish business card holder (such things are not cheap, but they can be done if you work, and you have to work, otherwise, seducing women is simply not possible);
It won't work if you listen to what the woman says. You have to watch what she does. So, for example, the word "no" alone has a thousand shades, which means that it means a thousand concepts - no, no way, not now, I don't know, oh, of course, "yes," but you need to persuade and so on;
You will immediately fail if you cheat yourself and doubt your capabilities. Things like height, weight, color, or lack of hair are not at all a cause for frustration. She also has flaws, but you like her, so feel free to try to conquer your "star."
Everyone Fascinated with Compliments
How to learn to give the best compliments to your crush? Talking about how beautiful her eyes, silky hair, sensual lips, and the nose or neck's perfect line are must be skillful. Not many are given a seductive compliment with inspiration and admiration. In most cases, it looks either fake or intrusive and cloying. But if you say it with the right intonation and at the right moment, you can get the right effect. Most girls are not indifferent to compliments about their appearance, but some categorically do not trust such male courtesies. There are not many of them, but you can run into just such. It is also important for guys to know how to write compliments to girls correctly. You can find out about this in our article.
Offer Her a Breakfast
Describe to the girl croissants, delicious cream cheese, amazingly aromatic coffee of a special grinding, which only you know how to make so skillfully. And then offer to give her all this in the morning if she stays with you for the night. It is advisable to know her culinary preferences in advance so that it is tempting, and of course, in the morning, you really have to try for her.
Show Her Your Excitation
You should already be in the kissing stage. Being in a secluded (not public) place, you kiss her tenderly or passionately. At some point, grabbing your heart, you say something like this: "My heart is incredibly strong." To her question, "Why?" or "What happened?" you answer, looking into the eyes: "Because you are making me excited, it takes my breath away from touching you." After that, most girls will go beyond kissing but much depends not on the words themselves but your intonation. Everything should be without pathos and naturally.
Offer an Experience with Your Pet
Pets are a great excuse to get to know someone and strike up a conversation with a girl. Guys who are constantly walking their dogs understand well what this is about. In some cases, this can be used as a temptation.
How to Attract a Guy You Have a Crush On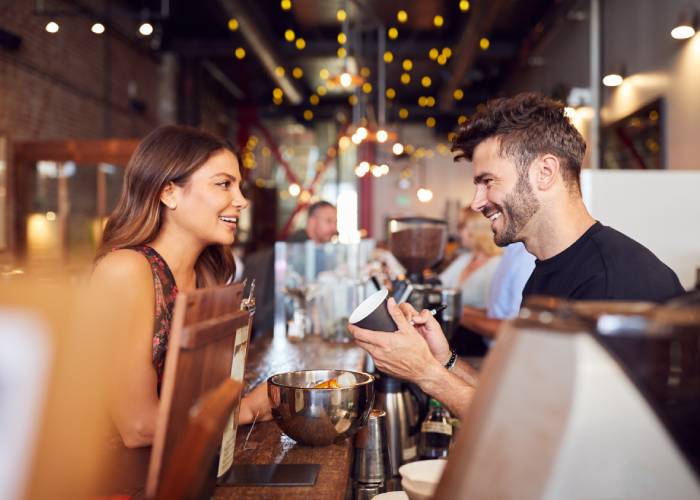 Seduction of a man is a whole science, which Japanese geisha perfectly mastered. Most women will roll their eyes pathetically and snort contemptuously, "Science? Yes, we will seduce any man in three counts! " This is followed by clear evidence that the "art of seduction" is inherent in girls' blood. Most often, these include silly antics, short skirts, vulgar jokes, and "shooting" flirty eyes.
Usually, this is where the set of seductive qualities ends, and women remain with broken expectations, reassuring themselves with a banal phrase: "If he didn't buy it, then it's not mine!" And, after all, the lessons of seduction give a stunning success and revive in an ordinary, average citizen the image of the charming Cleopatra. By the way, the latter was not considered a beauty. Cleopatra possessed an irrepressible charm and the ability to charm any man she desired.
Appearance
A seductive woman is, first of all, a neat woman. She has clean, ironed clothes, mostly of lightweight fabrics. Candid, translucent blouses and dresses, short, tight skirts, it is better to put aside. The girl should be seductive but not vulgar or overly frank.
Gestures of seduction
Demeanor is the trump card in seduction lessons. Smooth hand movements, wagging hips, and the queen's gracefulness will not leave indifferent the looks of the stronger sex. Gait is far from an unimportant fact. She should be feminine, smooth, interesting. Strong, modern women are accustomed to rushing somewhere, striding boldly and waving their arms, like Napoleon in front of the garrison. Not every man can boast of such a firm and decisive walking, with which most girls move.
Panther grace
The temptress sits straight, with her legs crossed. In her movements, languor, relaxation is felt, but not tiredness and a desire to rest. Bracelets and wristwatches sliding along slender wrists beckon and attract the eyes of the stronger sex. The girl should show her wrists unobtrusively.
Velvet notes
When talking with a man, a woman should be soft, tender, and charming, like a cat. Not clucking like a chicken, filling the dialogue with continuous chatter, not shouting like a crow, but "purring" like a fluffy pet.
How to Attract a Guy Without Talking to Him
The erotic gestures and postures themselves are not a secret to anyone. It is much more important to ensure that they look natural.
Focus on the lips
An open mouth, licking, and nibbling - all these manipulations emphasize one of the erogenous zones, which remains accessible to the eyes almost always. If you use them during a conversation with a man you like, his degree of sexual arousal will gradually begin to increase.
Smile
For some reason, this simple technique is often forgotten, but scientists have long proved that a smiling person looks more attractive. Therefore, sometimes a fleeting glance and a smile are enough to trigger the seduction process.
"Look in you like in a mirror"
A very simple but very effective technique is to copy the poses and gestures of the interlocutor. A woman who copies the gestures and behavior of a man gives his subconscious a signal: "You and I are alike."
Sweat and touch
Touching yourself is a fail-safe technique. It consists of stroking the hands, neck, shoulders, knees as if it were the touch of a lover. Such a simple technique shows a man that a woman is comfortable with him, and she doesn't mind if he goes from talking to stroking.

I am a part computer algorithm, part real relationship expert, who can give advice on everything regarding relationships.
Join Now
Sign up for free!
By clicking the submit button above you expressly consent to our
Privacy policy
including use of profiling to find you matches and you agree to our
Terms of use
, and to receive newsletters, account updates, offers sent by
Cupid