Starting a Long Distance Online Relationship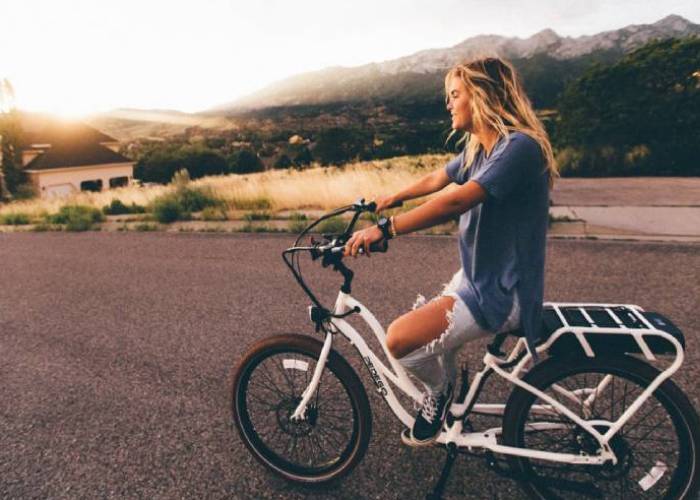 You've met someone online, but they live a continent away. You don't know what the chances are of meeting them in reality, but you've fallen for them, and you don't want to let them go. What are the protocols for starting a long-distance relationship online, and how do you turn your virtual relationship into reality?
Take a Look at These Long Distance Online Dating Tips
Meet Online
You may speak to dozens of interesting people (and several dozen uninteresting ones) before you meet that person with who you're willing to start a long-distance online relationship. But to meet them online in the first place, you must put yourself out there and start contacting potential partners. Take that step and feel out those online who spark your interest.
Make a Connection
Once you've got a conversation going, make a connection. From my own experience, investing some time into getting to know this person is one of the most important parts of starting a long-distance online relationship…and one of the most fun! Ask insightful questions. Test their sense of humor. Don't just scratch the surface. Dig deeper. Be genuinely interested in who they are and what they are, and what they want to be and do. If they're "the one," they'll be doing the same.
Build a Bond
You've felt a spark, so now it's time to build a bond. You have things in common; explore them together. The great thing about dating online is that you get to really know a person. Writing – especially behind a computer screen's safety – allows people to be more open and vulnerable than they may let themselves be in reality. In this way, you can truly see inside this person's heart and soul. You can be "naked" in front of each other without having to undress.
Fall in Love
With this openness and vulnerability comes a deep and sincere connection. This connection is love. It can be scary to fall in love online and start a long-distance relationship, but once you start having these deeper feelings for each other, you'll want to spend every moment, every day talking to this person. And after you fall for each other, you'll share a deep desire to meet and start your life together.
Meet & See If It's Real
Whether that person is a couple of hundred miles away or a couple of continents, you will move mountains to meet them and turn the virtual into reality. After you've been online dating long distances, your first meeting is inevitable. Set a date and location to meet. Don't be nervous. You will be, but don't be. Reality may be more beautiful than whatever you've been imagining.
While long-distance internet dating may seem impossible, when you meet that special someone online, you'll do anything to make the impossible possible. Take these steps when starting a long-distance online relationship, and you may just find your soul mate on the other side of the world.
Is it Possible? A Strong Long Distance Relationship?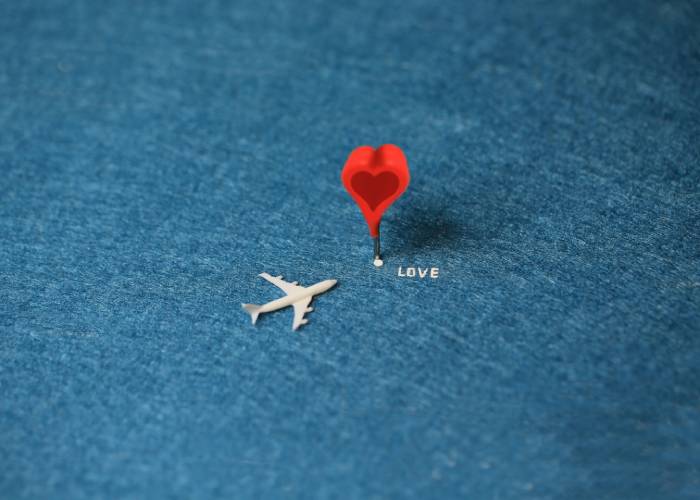 A strong, stable relationship between a man and a woman must be supported by physical intimacy. But there are situations when one of the partners is forced to leave for another city, or even another country, for several months. Is it possible to maintain and maintain a relationship at a distance, or is it a myth we will understand further?
There is no exact answer to the question of whether long-distance relationships are possible. This is primarily because each pair is unique. For some, a long separation is regarded as an opportunity to start a life together from a new leaf. For others, it is a reason to go all out. There are many examples of how a couple who have lived together for more than one year has ceased to have tender, reverent feelings for each other. For a relationship that lasts more than three years, this is a completely normal situation. Love constantly needs to be reinforced and nourished. Separation, regardless of the duration, may well be an excellent reason to diversify both the couple's spiritual life and the sexual one.
Cons of Online Long Distance Dating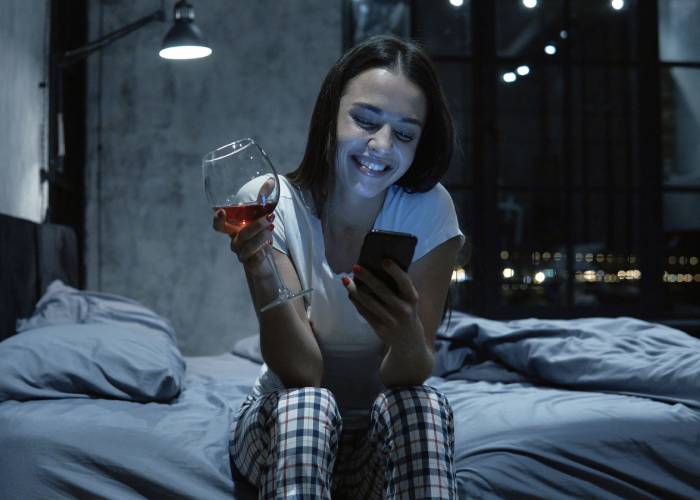 Let's start with the negative consequences.
High probability of treason
Lovers are united by one common fear - the betrayal of a partner. It would seem that we are all free people. Everyone has a personal life and free time that is not tied to a partner. Logically, if one of the partners has a desire to cheat on the other half, he will not wait for another long business trip. He will do this immediately after the thought of cheating is firmly entrenched in his head. But more than a third of couples believe that infidelity manifests itself precisely during a long forced separation.
Unfortunately, most of the long-distance relationship ends in betrayal. According to statistics, in such situations, a man becomes a traitor. This pattern does not mean that the spouse did not feel feelings of love for his partner. Everything is much more prosaic - it is difficult for men to do without sex. The average healthy guy needs to get a sexual release at least once a week. Therefore, if a couple is forced to leave for more than a month, it is difficult for a man to resist another woman's charm and sexuality. But the weaker sex does not want to yield to the stronger one in terms of the number of betrayals. Of course, women are less inclined to have sexual extramarital affairs, but many of them do not hesitate to cheat on their spouses during separation. With all this, both partners can love each other to madness.
According to statistics, men are most often sent on long business trips. The wife of such a "lucky man" is forced to bear all the hardships of life. This is quite difficult, especially when children are growing up in a family who, in turn, tend to get sick and indulge. A woman tired of household chores begins to feel unnecessary and misunderstood. These feelings are especially vividly expressed at the time of video calls with a spouse. A man away from home leads a calm, measured life, devoid of restrictions on movement. Due to the absence of a man's shoulder, a woman is forced to devote herself to children and the household around the clock. Such "injustice" hurts and offends her very much. Against this backdrop, long-term relationships begin to crumble. And if thoughts about a spouse's betrayal still support a similar situation, then most likely, love at a distance will not end well.
Let's consider the relationship at a distance, not in the context of the family but in the context of the newly formed couple. The main disadvantage is the lack of a real, correct opinion about the person you like. In Internet technologies, few people can be surprised by an acquaintance through social networks or relevant sites. Many people meet their soul mate in the world of the Internet, and most often, these "two halves" live in different cities. Before meeting in person, young people conduct long correspondence or video conversations. In the absence of the opportunity to meet, both lovers seek to show their best side in conversations. The second participant in these relations falls in love with the image imposed on him, which most often has nothing to do with reality.
If the spouse, who had a higher income level, is forced to leave for a long time, this negatively affects the other partner's financial well-being. Of course, today, it is not difficult to transfer money through a bank, but this is not always possible. In the event of prolonged separation, the foundations of the family institution break down, in which the man is the breadwinner, and the woman is the keeper of the hearth. A man on a business trip does not need to bring home his wages, and a woman has no one to cook dinner for. The lack of direct marital responsibilities most often negatively affects the relationship, and the couple has every chance of breaking up.
Pros of a Long Distance Relationship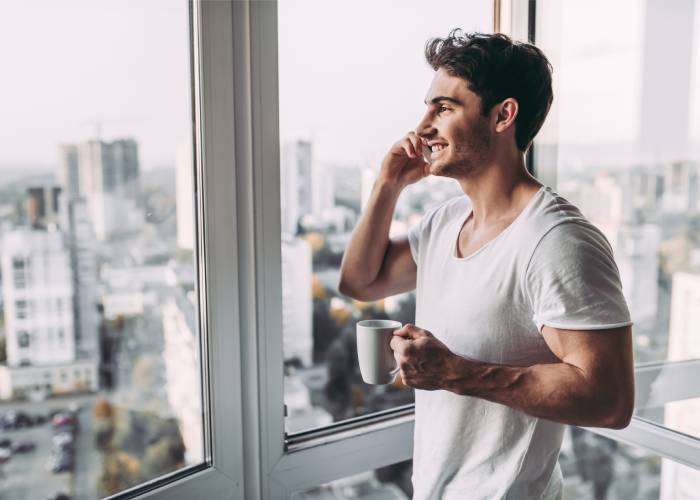 Despite all the difficulties, it is quite possible to survive the distance. And in some cases, separation can bring new emotions and feelings into relationships that have been established over the years.
Longer candy-bouquet period
If a couple met on the Internet and did not have the opportunity to meet for a long period, she has every chance to prolong the romantic notes in her relationship. This is due to the absence of household and financial problems. Although young people, most likely every day, communicating with each other through a video conference, their meeting face to face will give new emotions.
As mentioned above, for people who have been in a relationship for an extended period, separation can be beneficial. There are many known cases when a forced separation saved families from divorce.
Improves the quality of sex
Most often, during a breakup, people who are in a couple strive to find a way to see each other. Yes, these meetings are very rare, they end quickly, but there is no place for abuse and horseflies. Lovers spend the time allotted to them usefully - they have violent sex. Perhaps such a vivid sexual contact in their lives will no longer be.
There is always a topic for conversation
How often do situations arise in a family life when two close people have nothing to say to each other? In every family, there are often situations when spouses discuss work colleagues or the next tricks of an annoying neighbor. Such conversations do not carry a semantic load, and they are useless for the family. But if a couple does not communicate for several days, unnecessary conversations immediately disappear, giving way to important topics for both spouses. It is advisable to discuss your family affairs as often as possible and make plans for the future.
It's more of a bonus for a woman
During a long separation from a man, girls do not need daily depilation. You can also minimize the amount of makeup.
Online Long Distance Dating
Separation always leaves a mark on a relationship. And a long separation, like litmus paper, can show all the advantages and disadvantages of your family. Do not oppress yourself with bad thoughts. Trust fate. After all, if your partner has been noticed in treason, you cannot influence him from a distance and prevent the fact of betrayal. So relax and accept the situation as it is.

I am a part computer algorithm, part real relationship expert, who can give advice on everything regarding relationships.
Join Now
Sign up for free!
By clicking the submit button above you expressly consent to our
Privacy policy
including processing of personal data and use of profiling to find you matches and you agree to our
Terms of use
, and to receive newsletters, account updates, offers sent by
Cupid