10 Romantic Things to Do for Your Wife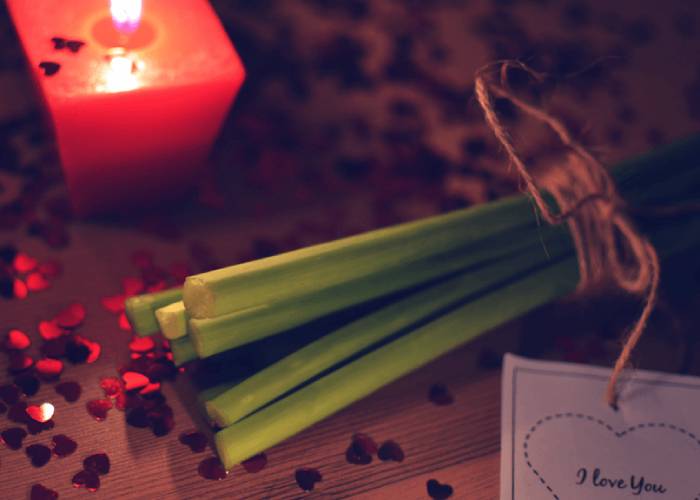 If you've been with your spouse for 10+ years, it can be tough as a nut to come up with anything that'll keep the spark alive. So we're here to help. Here's a list of 10 romantic things to do for your wife that will make her fall in love all over again.
1. Plan a Trip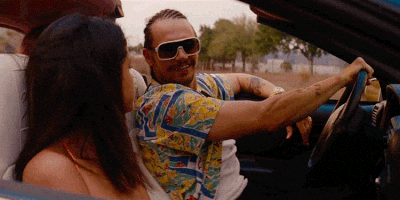 When it comes to romantic ideas for your wife, you can't go wrong with this one. If you have the money, planning a trip to an exotic destination will win any girl's heart. Whether it's a trip for you to take as a couple or otherwise (perhaps a trip for your wife with her sisters or daughters, for example), the gift is hugely romantic. In fact, I know someone who planned a trip for his wife to visit his daughter, who was living overseas. He wrote in the card, "Roses are red, violets are blue. Who's going to Barcelona? That would be you!" On the card was a plane ticket. Cue the "awwwwwww"s….The whole thing was a real tear-jerker.
2. Make a Scavenger Hunt
Making a scavenger hunt for your wife can be one of the most romantic – and fun! – surprises. Simply draw up some clues and place them around the house or around your town. Make the clues funny/silly/sweet/romantic, and be sure to have a seriously winning prize at the end. Your wife will love you for the unique idea and for taking the time to put it together.
3. Remember the Small Things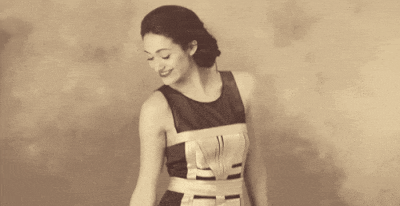 Do you remember when she first talked to you? Smiled? Laughed at one of your jokes? Kissed you? If you do, recall them fondly and remind her of them. She'll love you for remembering the small things.
4. Moonlit Dinner
There's something that's just pure romance about moonlight. When you know the moon's going to be full or there's a big red harvest moon, plan a romantic candlelit dinner – either picnic or otherwise – in nature. If the romance has died, this will be sure to breathe some life into it.
5. Shout It From the Rooftops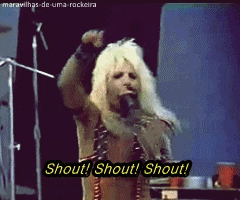 Sometimes your wife might feel unappreciated and ignored. Don't let her feel that for a moment. Shout your love for her from the rooftops. Embarrass her with a birthday banner downtown or her name in lights on a marquee. Whatever you have to do to show the world – and her – that you care. She'll hate you for the embarrassment, but she'll also love you for it.
6. Be Punny
One of the best things about being in a relationship is sharing each other's silliness. Every silly couple likes a cheesy pun, so get her a gift that reminds her all the time that you're punny. For instance, you might get her a watch engraved with the words, "I always have time for you" or a pair of glasses with a case that reads, "I only have eyes for you." Sometimes being corny really hits the spot.
7. Spoil Her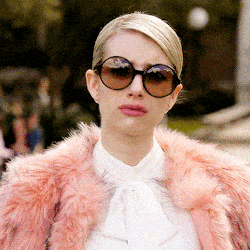 If she's had a long week at work and you know it, spoil her by making the perfect bubble bath with scented candles and calming music. While she's soaking in the tub, start dinner. Then give her a relaxing oil massage and dine together. Do this, and she'll never leave you.
8. Anniversary the Crap Out of Her
If you have an anniversary coming up, get her presents for each year you've been together and give them to her in a countdown to your anniversary. They don't have to bankrupt you; they can be small, homemade, or sentimental. In fact, the more romantic, the better! But, of course, leave the best for last.
9. Leave Her Notes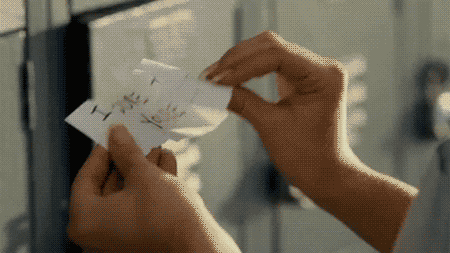 One simple way to let her know you care is to leave her notes, telling her that you do. On the mirror, in her coffee cup, in a book, she's reading. A short note saying, "I love you," can go a long way.
10. Show Her You Love Her
It's easy to tell someone you love them, but sometimes you forget to show them you do after many years together. Show her you love her by taking care of that thing she's asked you to fix the first time she asks, rather than letting her walk past it every day for nine years, resenting you. The small things will show her you love her, and they don't take much effort. So do them.
When you're trying to come up with some romantic things to do for your wife, it's tough but not impossible. These ten ideas are a jumping-off point. Now get jumping!
Like this article? Leave a comment below and share it with your friends on Facebook!
What to Do if My Wife Doesn't Want…? There Is a Solution!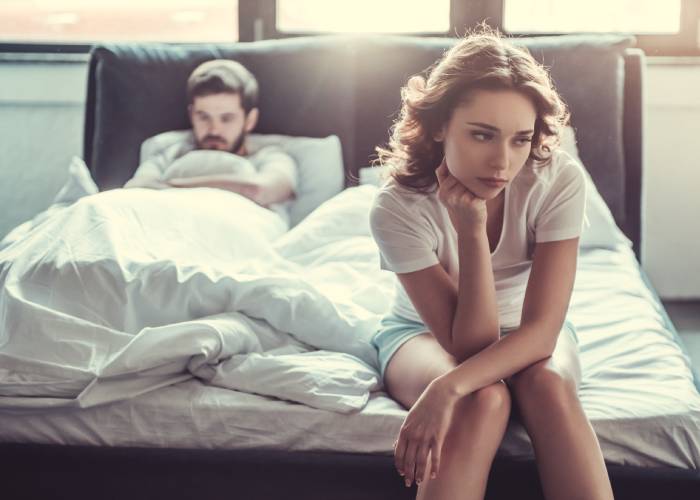 Sometimes in family life, when the passion subsides, and the animal desire for lovemaking is eaten up by everyday problems, there comes a moment when the wife's head starts to hurt more and more often, she is tired all the time, not in the mood for love joys, and lovemaking life eventually disappears to no. Then you seriously begin to think, do they really not love you anymore?
"I don't attract her?"
"Will it always be this way now?"
These and similar thoughts make you feel real fear for your relationship with your beloved wife, and sometimes even despair. You sincerely do not understand what the matter is and how to change it.
Now we will try to figure it out with you.
Causes And Their Solution
Yes, it is naive to assume that over time it will pass, and everything will become the same. Nothing will change by itself, and just the same, you need to consciously approach this issue, gain patience, love, and a desire to change something to preserve your marriage.
Let's highlight some of the main reasons for these situations and how to deal with them.
The woman does not feel sexy
Many of the women always think that they are not good enough, fit, and attractive. And living together with a man, where he is allowed to see her in all sorts of states and angles, together with the years that fly so inevitably, in no way contribute to the disappearance of these doubts.
Therefore, you should often give your woman sincere compliments (and not only when you are in bed). Show her how beautiful and sexy she is for you and encourage her to do something other than home. After all, only a self-confident woman who develops in life understands what she deserves and, most importantly, wants to be desired.
You are not attentive and patient enough with her
Because of your wife's constant refusal to have lovemaking, you can become irritable and taciturn. But do not forget that orgasm is primarily in the head. All quarrels and disagreements in your relationship will directly affect your lovemaking life and the woman's desire (or not) to have lovemaking in general.
Be more attentive to her, go to your favorite place, talk about what is interesting to her first of all, be sure to apologize for your behavior earlier if you understand that you were unreasonably rude or disrespectful. Allow her to relax mentally and emotionally so that she can eventually relax physically.
She has distorted ideas about lovemaking
It so happens that society imposes on a woman the false idea that lovemaking is something shameful, dirty, and bad. Therefore, when she gets married, she begins to have lovemaking because it is necessary. After all, it is a marital duty, and she has no choice, not because she wants to. Fear and the belief that she has to do this suppress pleasure and decrease libido.
Talk to her about her past sexual experience. If it is somewhere painful or does not coincide with your idea of making love, try to understand and accept it sincerely. Remember that even if you are married, she still has the choice to have lovemaking with you or not. Make her understand that too.
She has too many other responsibilities
In the modern world, very often, women take on all the household chores. Raising children, doing laundry, cleaning, cooking, and sometimes work in parallel. As a result, lovemaking becomes another obligation on the to-do list and not something that she really wants to do.
Be curious about her day, show genuine concern. Delegate some household chores to yourself more often. The less she gets tired of household duties, the more time and desire you will have. Be for her not only a lover but also a partner in the household, as well as raising (by the way, your common) children.
She doesn't feel sexually attracted to you
Or maybe you yourself have relaxed, have ceased to take special care of yourself, to smarten up? If so, show your woman that you are ready to become better for her, and first of all, for yourself! If you have already acquired stretched "families," then immediately hide them deeper in the closet. Try to smell nice, preferably with those male perfumes that she likes so much.
Find out more about what attracts her and turns her on. Buy a gym membership or start jogging, choose what you like, but most importantly, feel confident and energized. The results will not be long in coming. Your spouse will feel it too soon, which will have an extremely beneficial effect on your lovemaking life with her.
The reason may not be in you at all but in her physical or mental health. Chronic illness, pain, stress, depression - all this logically affects a woman's low lovemaking drive. Arousal may be absent due to insufficient amounts of certain hormones in the body. Also, the cause of oppressed eroticism can be the use of certain medications.
Be attentive to her health, be interested in physical and internal well-being, ask if this affects the very sexual desire. Find out which movements and positions do not hurt her and which touching is most enjoyable.
However, it also happens that a woman simply does not like lovemaking. Or at least she thinks she doesn't like it. This is often due to bad past experiences, where the man was rude and only cared about his pleasure. After such partners, lovemaking often begins to disgust women. Again, it is very important to talk about past experiences and how a woman feels during intercourse now with you.
Pay special attention to foreplay. Usually, for women, it is more important than even lovemaking itself. This is what will warm her up and ultimately help her reach orgasm. Ask what and how she likes it. Learn, share, talk to each other.
Men sometimes complain that they do not understand the hints, but often they ignore even what they are told "head-on." Learn to listen and hear. Be considerate and respectful to each other. Then there will be answers to many questions.

I am a part computer algorithm, part real relationship expert, who can give advice on everything regarding relationships.
Join Now
Sign up for free!
By clicking the submit button above you expressly consent to our
Privacy policy
including use of profiling to find you matches and you agree to our
Terms of use
, and to receive newsletters, account updates, offers sent by
Cupid