How to Tell If a Girl Likes You – 25 Amazing Signs!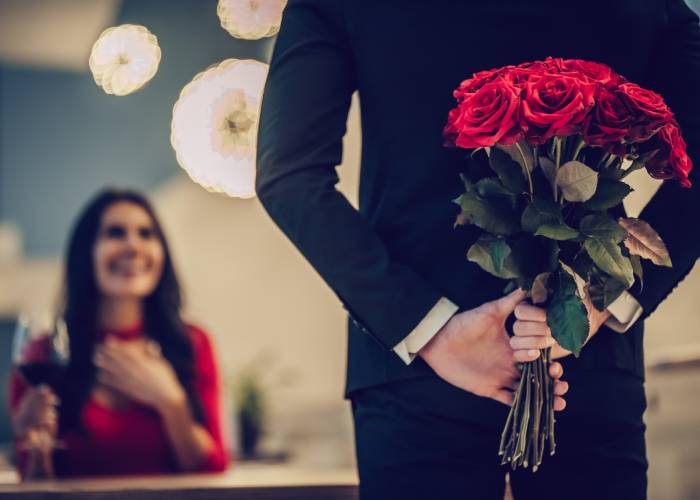 If you have a crush on a girl but not sure she loves you back, these signs will help you to figure things out. Most men are unwilling to approach the girl and reveal their true feelings for her unless they know she is into them. So, here we go.
She likes you on social media
She shows interest in your posts, photos, likes, and comments regularly, and you see her doing it among the first ones on your pages.
She talks to you
Often! Women love to talk, but if the girl really likes you, she will come up to talk to your all the time. She enjoys it hugely, and that's why she does it.
She smiles
When you talk, she is not grim or sad. She smiles and tries to stay positive.
She touches you
When girls fall for guys, they get touchy!
She draws nearer to you
Or at least does not pull away when you draw nearer to her! Run this quick test to see.
She plays with her hair
What you two talk about, she plays with it a lot. Compare this to how she talks to others. If there is a significant difference, yes, she is into you.
She looks at you
Try to catch her at it. Does she look at you when she thinks you do not see it?
She turns away, being caught at it
If you catch her glance, she looks away, sort of trying to hide her feelings.
She shows much skin
She dresses up for you and wants to look sexy. Her style may change when she is around you.
She uses more makeup
Her hair starts looking nicer, and she uses more makeup when she meets you? It's a sure sign.
She laughs at your jokes
Unless you are the best standup comedy man in town, this is a great sign. All men make stupid jokes from time to time. However, if the lady laughs at them, she likes you a lot! Again, run few tests to see. And compare her reaction with that of other women.
Her friends know about you
They may even tease you or her on this occasion. This means they know she likes you, and she talks to them about you.
She talks sexy
She may start a pretty spicy conversation with you or try to head you in this direction. It's a good sign.
She touches her lips
It may mean she is thinking about kissing you. In this case, she does like you!
She agrees with you
That's the way we win the favor of other people. If she does it, you are the man!
She tries to be around
You see her often when you show up in places? Good! She may not be there accidentally!
She asks many questions
It means she wants to know you better, and she is interested. Women do not just waste time on guys they care nothing for.
She tries to be of service to you
She may offer to make your coffee or bring and share sweets with you. She just does something nice to please you!
She tells you compliments
Again, she wants you to feel good and special. Women do that to men they like.
She pinches you
It's a part of flirting. She does it often when she talks to your or laughs with you.
She is willing to hang out with you
If you ask her out or offer her to have a coffee break with her or something, she happily agrees!
She tries to sit or stand closer to you
When you two are with friends or at a party, she tries to be as close to you as possible most of the time.
You two have many topics in common
This means you have that spark that makes people fall in love and feel special.
She talks about personal things
She shares things with you or asks for your opinion on them. She also wants you to share with her.
She hints she is looking to see you again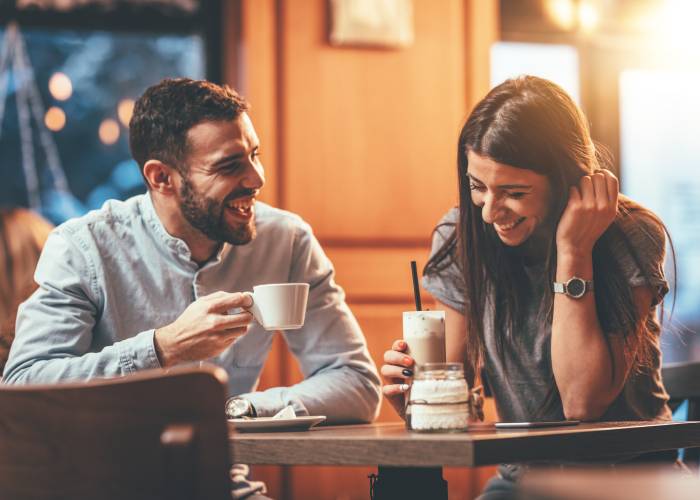 She may tell so openly or just hint at it. A great sign the lady likes you a lot.
Each and every one of these on its own means nothing. However, if you see 5 or more of them together, you are a lucky man. The girl you fell for likes you back. And again, signs require interpretation. So, the more of them you get, the easier it becomes to determine whether she likes you or not.
If you are still not sure, start flirting with her. See how she responds to that or withdraws to see if she goes after you, calls, or texts you. This is how you can understand how important you are in her life. Understanding women can be tricky, and it is never safe to talk to them about love. There is always a chance of facing rejection or getting it all wrong. You may end up in her friendzone, but the risk pays off.
Stop Being Ashamed of Guys! 10 Working Ways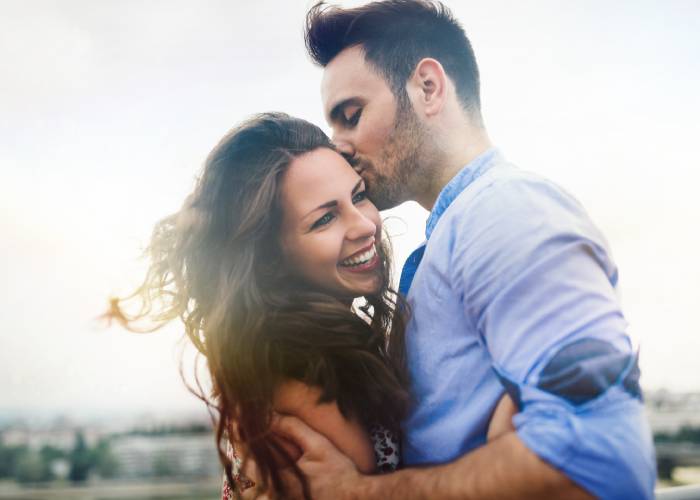 Self-confidence is not given to everyone from birth. For many of us, this requires working hard to develop self-confidence, which can make life a lot easier. Overcoming shyness and insecurity becomes especially stressful when the opposite lovemaking is involved, right?
These 10 Ways Help to Become Less Shy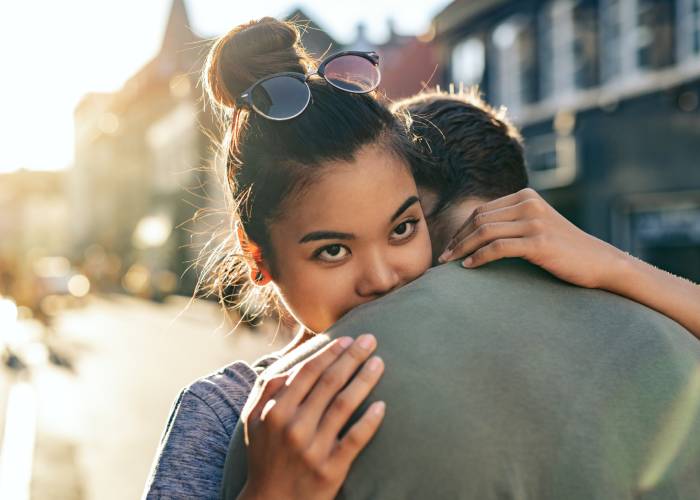 If you have been shy all your life, it will be difficult for you to quickly rebuild and feel liberated when dealing with people and, especially, with guys. One way to deal with this is to challenge yourself. Start small things, like making yourself say hello to that cute neighbor. Go to a karaoke party with your girlfriends. Take small steps, but never stop challenging yourself!
Being lighter is another great piece of advice on how to stop being shy. This means not only smiling more often but also adding brighter shades to your wardrobe. It's amazing how clothing choices can affect confidence. Of course, if you don't like hot pink, you don't need to wear it, but there should be a light accent outside the brown-gray-black palette. Wear it and see how you feel.
Embarrassment is charming
There is hardly a shy girl who does not get annoyed or upset when she blushes. But guys don't always see things like us. They tend to be flattered by the attention, and many of them find your rosy cheeks adorable. Trust us on this, and don't hide your face.
What shy people often face is the unreasonable thought that they are not interesting enough to carry on a conversation. Agree on how many people spark with confidence, but in fact, they are terribly boring. You are not like them! You have interests, thoughts, and dreams. Don't be afraid to share them because ...
You can be sure that the guy you have feelings for will never be interested in the same things as you. But it's better to talk to him and find out. And even if it turns out that you have nothing in common, you will simply realize that you are not meant for each other.
Perhaps you are afraid of rejection and ridicule. Guys, concerning girls, do this very rarely. Of course, this is not a universal rule, but if you doubt the adequate reaction of a familiar guy in response to your interest, then why do you even waste your time thinking about him? He's just not worth it! If you are not familiar, you can safely surprise him when you dare to approach him.
Don't compromise with yourself
Sacrifice your own style for conformity - take the path of least resistance. This is also the path of the least success in overcoming shyness. If you're not an athlete, don't pretend to be her for the approval of the guy you have your eyes on. Men worthy of your attention will not be interested in a girl who can only say yes. They like women they can respect.
Keeping fit and taking care of yourself is great advice on how to stop being shy about guys. The way we see and feel ourselves physically has a direct and powerful effect on our feelings. You need to work to improve your image and get rid of the idea of hopelessness. You are probably the most beautiful person that any guy has ever seen, but he is embarrassed to say so.
Another thing that can help you become less shy and more confident is the realization that guys are often shy too. You would be surprised to find out how many guys are just as shy. They also have stereotypes to live up to, and girls aren't the only ones experiencing pressure from the outside. With this in mind, we should feel at least a little more confident.
Getting rid of shyness is a long process. You won't be able to turn from a mouse into a lioness overnight. Do not give up! You will discover a brave new world when you step over shyness. It won't always be easy, someone can hurt you, but even the most confident of us get hurt sometimes. A bruise is part of life, but these are little things if you are not afraid to take advantage of the opportunities that life offers us. Go chat with that guy you've been staring at for months.
Be happy, confident, and love yourself!

I am a part computer algorithm, part real relationship expert, who can give advice on everything regarding relationships.
Join Now
Sign up for free!
By clicking the submit button above you expressly consent to our
Privacy policy
including use of profiling to find you matches and you agree to our
Terms of use
, and to receive newsletters, account updates, offers sent by
Cupid