100 Tips for Seducing a Woman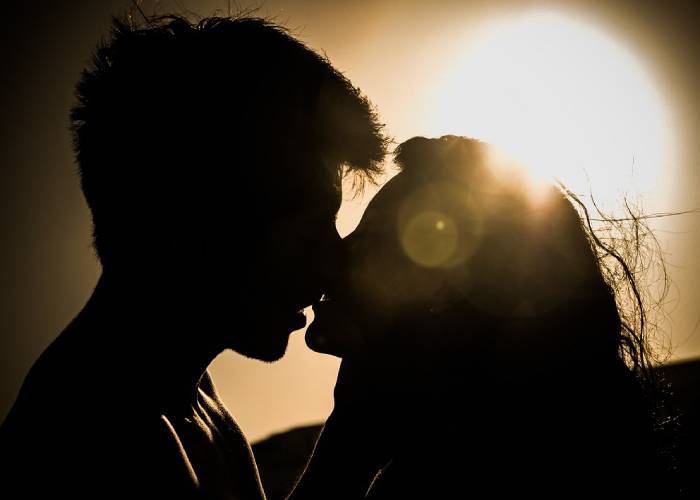 As the God of Love, I know what it takes to put a woman under my spell.
Don't get me wrong, and you don't need spells, potions, or magic arrows. All you need is a little confidence, charisma, and charm to pull her in.
The following 100 tips for seducing a woman aren't tricks…they are treats for both of you.
Be yourself (unless you are an asshole)
Show your smarts. Smarts are super sexy and seductive
Have artistic abilities? Those will reel her in hook, line, and sinker
Be gentle at times and powerful at others
Listen. There's nothing more seductive than someone who cares
Help her out. It's easy and it's useful
Take care of yourself physically
Be comfortable financially. Money is seductive, because it shows you are reliable and responsible…
…and having a nice car never hurts anyone 😉
Dress well. You're not in high school anymore
Cultivate your talent. Passion is sexy
Be crazy sometimes
Be a "bad boy" sometimes
Compliment her body
Compliment her brain
Look deeply into her heart
Be present for her
Spend time with her
Send charming messages
Prepare her breakfast
Know how she likes her coffee
Know what makes her happy
Don't forget anniversaries
Tell her how beautiful she is
Surprise her on occasion
Be her fix-it man
Give her a gift
Prepare a romantic dinner
Do things she loves to do
Call and ask about her
Respect her choices
Caress her body
Kiss well and passionately
Be generous in bed
Meet her friends and family
Be confident and not cocky
Be hygienic and use body spray
Turn on some music as you turn her on
Set mood lighting
Focus on her erogenous zones
Move forward slowly
Buy her chocolate
Give her flowers
Be a responsible man
Make her laugh
Be patient
Think about the ambiance of romance
Take her on a trip
Wash the dishes
Don't play games
Tell her stories
Sext seductively
Get sweaty
Get dirty
Give her a petname
Ask about her day
Write a poem specially for her
Build something for her
Buy jewelry for her
Take her on an adventure
Charm a crowd
Be protective
Encourage her to do the things she loves
Believe in her
Be dangerous
Be spontaneous
Try new things in bed
Draw her a bath
Massage her
Pamper her
Whisper beautiful things in her ear
Write her love messages where she least expects them
Pick her up on the airport
Speak to her in a foreign language
Suit upH
old her hand when you walk
Be a gentleman sometimes
Be an animal other times
Sing to her
Dance with her
Netflix and chill
Create memories together
Take her into nature (and then take her in nature)
Plan a day-trip for her
Know her needs
Let her be emotional
Be her shoulder to cry on
Give her advice ONLY when she asks for it
Celebrate her
Tell her why she's your one and only
Praise her gifts and talents
Admire her in all ways
Show her off
Be romantic, but not cheesy
Okay, sometimes be cheesy, because that's cute too
Set up a scavenger hunt for her
Charm her family
Be her rock
Be trustworthy
Be there for her when she needs you most
In the end, seducing a woman isn't some sort of secret formula. If you're in love, it should come naturally. Take it from Cupid: all you need is love.
Okay…I may have stolen that from The Beatles.
How to Seduce a College at Work: Discover Secrets
Not everyone can find their soul mate where all the stereotypical heroes of novels do. Everyone says that true happiness can only come suddenly in the cinema, but if you do nothing, you can remain a lonely person in the end. Many relationships are struck right at the workplace, so many ladies are interested in seducing a work colleague and not looking unprincipled and intrusive? It is not so easy to charm a man during the work process if you know some secrets and avoid obvious mistakes.
Mysterious Seduction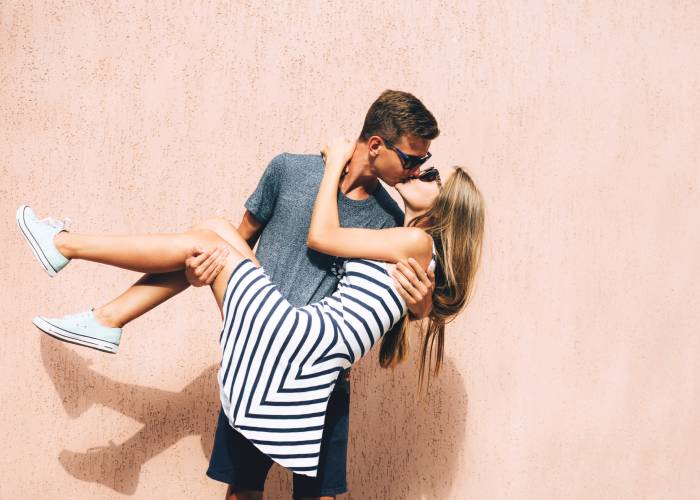 Every man is a hunter who can't wait to find his helpless victim. And if a woman behaves too frankly, then she ceases to be so desirable. Such is the guys' psychology: they are too accessible and not beckon, as well as overly closed. Find a middle ground for yourself. Play and make it clear with just one glance that you are interested in continuing your communication. However, don't let him get too close to you right away - this will prevent him from seriously interested in you.
Men always pay attention to their appearance first. And this is also due to nature. If you constantly wear closed sweaters, forget about your hair and makeup, you are unlikely to become someone's object of attention. Make sure you look well-groomed and happy. Those who exude contentment automatically attract the eye.
Remember that men never miss what a potential candidate says despite the desire to choose the most beautiful girl. If you are used to gossiping, discussing someone, and demonstrating your inability to maintain a conversation, you may forget how to seduce a work colleague. Any guy needs a smart and interesting companion. Therefore, here you can cheat a little and find out in advance what he is interested in. This will allow you to shine with knowledge at the right time.
Show attention not only to the external merits of your object of adoration but also to his achievements. Do not forget to ask about his affairs. Praise him for certain successes at work. The stronger lovemaking loves praise no less than girls, so compliments will always come in handy. Only obvious flattery should be avoided, as it will look completely insincere and reveal your hidden plan.
Failed Game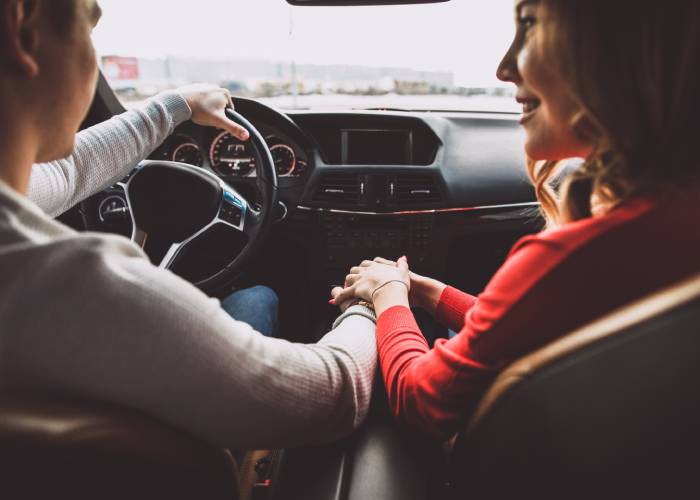 Sometimes some tricks seem especially successful to girls, although they look not only funny but also vulgar. However, as sad as it may be, many ladies take such advice at face value. The worst way to get attention is to show you are honest. Too short skirts, peeped-out stockings, deep neckline, and red lipstick... You will undoubtedly become the subject of many men's discussions. However, you are unlikely to like comparisons with a girl of easy virtue.
Another bad strategic step is to tell one of your work friends about your plans. Of course, some groups will never spread rumors to the general public. But most likely, the very next day, everyone will know about your non-childish desires for one individual, including himself. And then you will not only fail to achieve your goal but also greatly tarnish your reputation.
Another fad knows your worth. This is a very vague reputation, but it means the following - if a man is almost immediately ready to retire with you, then it is worth giving a decisive rebuff. The more tempting the prospect is for him, the more zealously he will pursue it. Even if initially nothing of the kind was in his plans. Try to maintain some distance until you are sure that the moment has come. The most important thing is that this does not happen on the second day of the meeting.
Modern Gods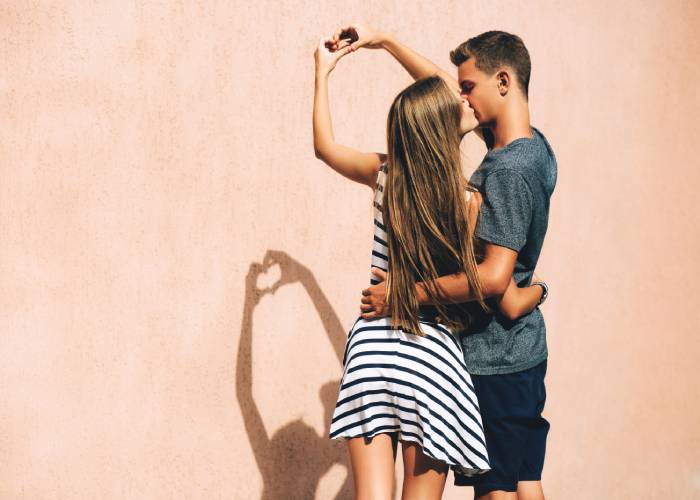 Even knowing the mechanics that make it possible to understand how to seduce a work colleague, not everyone decides on this daring act. Most often, shyness and fear of rejection get in the way. If you are afraid of direct contact, then just try to make your presence in his life permanent and discreet. Take on one project, go on a business trip, and don't miss out on joint activities at work. The more often you flicker before your eyes, the better.
Communication can also be organized on the Internet by first adding to the corporate chat and then finding an excuse for personal communication. Today, there are many reasons to start correspondence in any of the social networks. Just be confident in yourself and try to show your best sides - he will certainly appreciate and wish to move to a new level of your communication.
Tips to Seduce a Guy Through Texting And Meeting
It is accepted in society that a woman should not be the first to hint at sexual intimacy, so many young ladies expect activity from the opposite lovemaking. For centuries, a stereotype has developed that it is men who should seek the chosen one. But if one girl knows perfectly well how to breed a guy for lovemaking and successfully uses it, the other is forced to wait for a partner's initiative.
Seducing a man is not so easy. This is a whole art, where you need to use all your natural charm. Even if the young lady does not match her taste preferences, she can intrigue him with a great desire.
Hints of Love in Messages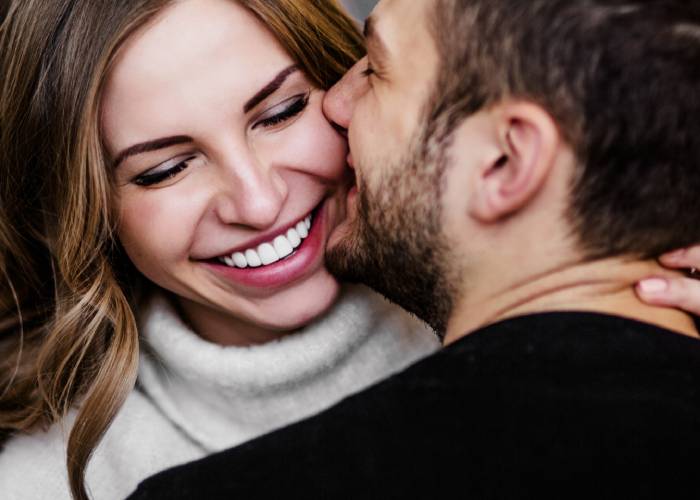 Communication should be started from afar, gradually moving towards the goal. Messages should not be intrusive with vulgar content. There is no need to complain about life situations but to maintain a positive dialogue.
Rainy or frosty weather can play into your hands. In the process of correspondence, you can write, "Now I would like to sit by the fireplace, warm up, but one is bored" or "I am so cold, but the blanket does not warm."
Some guys share their plans for the evening. If he said he would go to the pool or sauna, answer him, "Great! I would also go." Usually, young men automatically invite a lady with them after such words. Therefore, you need to choose the most beautiful seductive swimsuit and continue the seduction in the pool.
There are many lovemaking-related forums on the Internet. You can find a topic with a slight hint of intimacy and send him a link. At the same time, ask his opinion and see the reaction. In addition, do not forget about innocent jokes about lovemaking. Guys are turned on. An excellent option would be to send him unambiguous pictures on this topic.
Ask for his opinion after purchasing a beautiful negligee or bra. In this case, the photo must be made erotic and seductive, without vulgarity. If the relationship is too close, but there has been no lovemaking yet, add to the photo, "I wish you took this beauty off me." You can be bolder and write, "I really want to share this wonderful evening with you" or "You have such gentle hands, I would not mind that you give me a message."
Although men do not understand the hints, it will become clear to everyone what the girl wants after these maneuvers.

I am a part computer algorithm, part real relationship expert, who can give advice on everything regarding relationships.
Join Now
Sign up for free!
By clicking the submit button above you expressly consent to our
Privacy policy
including use of profiling to find you matches and you agree to our
Terms of use
, and to receive newsletters, account updates, offers sent by
Cupid