7 Best Tips on How to Seduce a Girl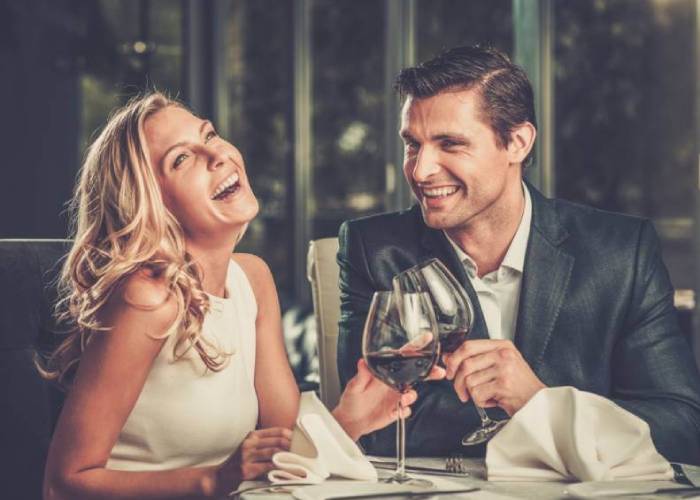 Every man wants to know how to attract women. You can seduce every girl; you only need to know some secrets. Learn these seven fantastic seductive tips for ladies and win the heart of the girl you like.
There are probably, many beautiful girls you would like to be with. And there are these lucky guys who know how to treat them right, and as a result, they get a lot of female attention. So what is the difference between you and those guys? You maybe think you have to look perfectly like some actor or be a millionaire to pick up these chicks.
However, you're mistaken. Brad Pitt-look or Ferrari keys in your pocket are nice things to have, but if you are not like that, no worries. In reality, the only thing you need is the right strategy. You can look ugly and be poor, but girls will still adore you. So read our 7-points strategy and make these goddesses worship you.
Practice Seductive Tips for Girls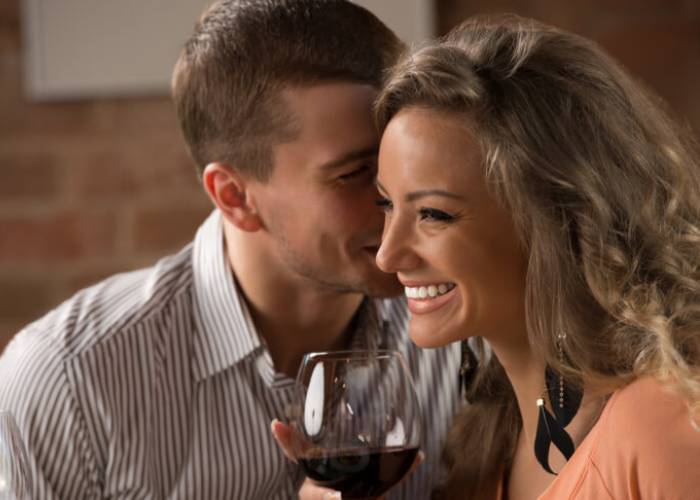 1. Dress up your best
You have to look attractive if you want to get an attention of a woman you like. Don't forget to take a shower before you go out. Girls like it when you look tidy. Don't wear suits if you feel more comfortable in a casual style, or don't shave your beard when you are a fan of a lumberjack style. All the girls have great intuition, and they will sense you are pretending to be someone else.
Tips:
You can use a bit of your favorite fragrance, but not too much. Women like it when a man smells nice. When she thinks of you, she will remember your fragrance.
2. Be a good listener
What really seduces women it's the ability to listen. You should listen more than you talk. Don't try to tell her all your stories, but listen to hers instead. Show her you are ready to listen and understand her, and you will surely win her over. Speak to her, analyze her, all her likes and dislikes.
Tips:
When she tells you something, nod, smile, or ask for more details of her story.
Make comments such as "yeah," "okay," "oh really."
Ask her questions such as what does she do for a living or where did she grow up. Make it easier for her to share.
Ask her about her tastes: her favorite music band or the dish she likes. It's a great topic to start with.
Don't make sexual compliments.
3. Be a mystery guy
When you meet a girl you like to seduce, act slow and careful. Don't hurry, and don't stalk her. The keyword in this step is the anticipation and mystery. Don't tell a lot about yourself. Let her guess who you are. According to the statistic, there are two male traits that all the girls like: it's a high level of self-confidence and power. But not be selfish. It's okay to be proud of your life but do not brag. Otherwise, she will flee from such a self-centered guy.
Tips:
Don't tell a lot about yourself.
Don't hurry to reveal your intentions; otherwise, you can just put her off if your feelings are stronger than hers.
Say only things that can help you stand out from the crowd of males who want her attention.
4. Don't be afraid of gorgeous girls
Most men think lovely girls have many fans to pay any attention to a simple guy with an ordinary look. And in fact, the cutest girls are often alone, while less beautiful women have more fans. Girls might assume if the boy is scared of her stunning look, he would be intimidated by any problem. And who wants a baby man? So don't be overwhelmed with her looks and take the risk to speak with her.
Tips:
There are very few guys who are not intimidated by female beauty. You will have fewer rivals.
Do not tell her trite compliments about her looks. Try to see behind that and make a deeper comment on her personality or style.
5. No alcohol
Alcohol might make you braver, but it is your biggest enemy in seducing women. Most men make this mistake. They approach ladies being intoxicated. Stay sober to grab her attention.
Tips:
Talk to her like an average person, and who knows, maybe she is not a goddess at all and just a lovely single girl.
6. Humor is probably the best method of seduction
If you can make her laugh, you can make her like you. Don't give up when you asked her to dance with you, and she refused. Or you offered to buy a drink for her, and there was a failure again. Come up with a funny joke, friendly smile, and informal talks – it's all you need. Depending on the situation, stay confident and show her you are a strong man who can achieve your goals. But don't be annoying.
Tips:
For example, ask her if you can just stand close to her when all the previous questions were unsuccessful.
Be cunning and ask her help instead of a pickup line. It is a perfect reason to start the conversation.
7. Body language
At least half of our communication is nonverbal. Our bodies talk! One of the best ways to seduce a woman is to use flirtation body language with her. Again start slowly. Your goal is to get her used to your touches.
Tips:
Take her hand and lead her to someplace depending on a location. It can be a bar in a restaurant, a sea beach, a roof of some sky-scraper or her sitting place in a cinema.
Don't cross your arms, even if you have a glass of wine in it. The same holds true about your legs.
Don't use any swear words. A simple classic language is always better than any slang. And it shows your intellectual side.
Place your hand on her shoulder if you feel it is the right time for it.
Don't forget it is not easy to find your right match. And don't get upset if something goes wrong. All you need is a bit of practice and self-confidence.
Seducing a Girl on the First Date: What to Do with Her Next?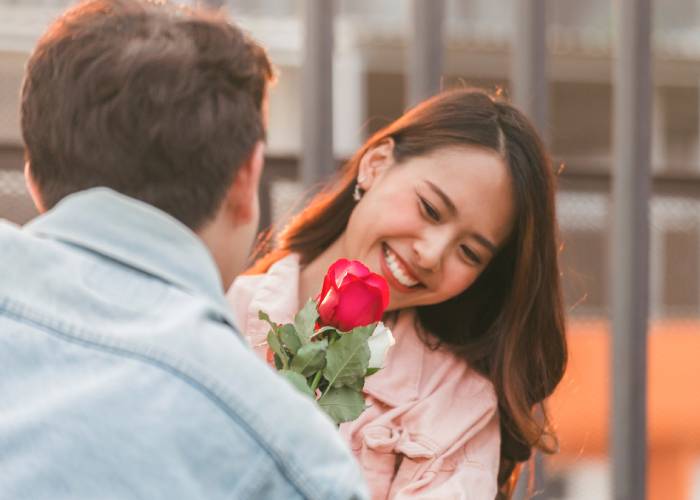 How to seduce a girl - sooner or later, most men think about it. Even in the life of famous macho, for whom a good half of the country is crazy, there were moments when they needed such knowledge. After all, boys are not immediately born with pumped-up muscles, languid eyes, and a set of witty jokes. And all this is important for the girl to pay her attention to you.
Someone will disagree with me, say that such questions are not entirely appropriate for serious men. And I will answer that a man, if he is a real man, always cares about three things - money, power, and women. It has been at all times, is, and will be. And only then the cost of cars, the size of the house, etc., are applied to this "basis."
Since women are an important component of the entire lifeline, we will devote an article to seduce a girl.
Why Is She Just so Given to a Man?
Even though most men dream of hearing the words "will give myself to a man today," they still think about why a girl can easily agree to have sex. The first thought that comes to mind is: "She does this with everyone."
Indeed, if a girl posts explicit ads like " will give myself to a man today" or erotic photos on a social network, then, as they say, "don't go to a fortuneteller." But not always. Quick consent to sex may imply the girl's promiscuity.
The reason may be ridiculously commonplace - she fell in love. Women's psychology is such that even before the first intimacy, a girl can feel great affection and sympathy for a man, and then, without hesitation, she gives him what he wants, just so as not to lose.
Seducing a Girl to Have Sex
Another situation is possible when a lady is not as simple as it seems, and it is very difficult to persuade her into sex. It is interesting that, as a rule, girls who declare something in the spirit of "I'm not like that, I'm waiting for a tram" turn out to be just "that," and it is the easiest way to persuade them for sex.
If the girl is really not ready to agree and give herself to the first comer, you need to propose to her or persuade her to have sex.
The first thing to do is to convince the girl that a man is interested in sex and relationships. As a rule, realizing this, women lose their vigilance. Most of the fairer sex are very afraid of being used, and among the girlfriends, there are conversations in the spirit of "They all need only one thing." The correct tactic for a man is not to show it directly.
The second thing to do is to win her heart. Psychologists note that a girl easily gives herself up to the man she is in love with. She wants him and longs for him with all her soul and body, so she does not even need to be persuaded. However, evoking a feeling of love is not an easy task, and deceiving a girl just for the sake of a bed is not the best option.
If a man really likes a beautiful stranger and wants to get her, a plan to conquer and "fall in love" with himself may also work if you just use a couple of secrets of attractiveness. Girls often make decisions impulsively, under the influence of emotions. Suppose on the first or second date a guy, not even with perfect looks, behaves like a gallant gentleman, gives flowers and a box of chocolates, takes him to a restaurant and feeds him a delicious dish, and finally kisses warmly. In that case, the night is likely to continue. - at his or her home.
Why Bad Guys Have More Chances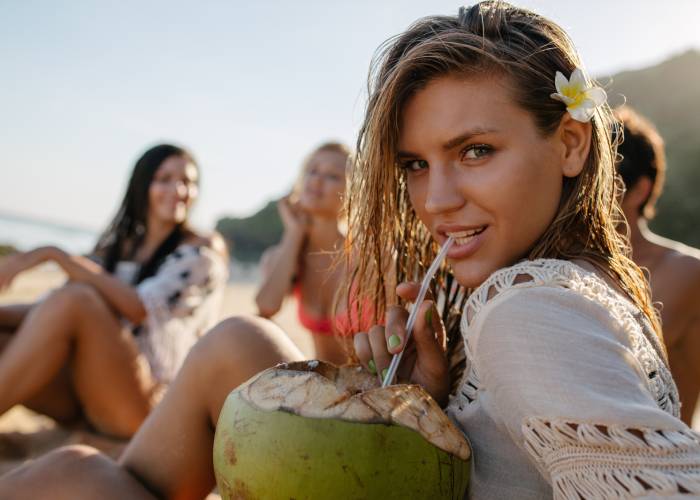 Good boys are nerds who work, go to college, give expensive gifts, often notice that they are not lucky in sex and meetings, but their friends - bad guys who see nothing wrong with slapping a girl on the butt. Do not call for weeks, ignore, and also insist on sex on the first date. Interestingly, the "bad" guys really quickly find girls for themselves and get all the "goodies" from them without spending a lot of money, effort, and energy.
Psychologists believe that girls are attracted to "bad" guys because of their relaxedness and freedom. A good boy often asks for advice from his mother or friends and cannot make important decisions himself, which turns out to be the worst scenario for many girls. They are especially annoyed when a good guy happens to his mother's words and acts as she says, without considering his girlfriend's opinion.
Bad guys have a strong spirit of contradiction, freedom, and at the same time, nobility, and it attracts. Most often, this man does not just throw beautiful words but also does something interesting, even dangerous, abnormal. He can break up with his entire social circle just to stay with the girl.
Bad guys dress very stylishly and sexy, which is what most girls like too. At the same time, it does not matter that he is wearing a suit or a sports windbreaker - he always feels good and confident while trying to bring out his best sides and not hide them. Such behavior makes the girl feel that next to her, there is a real "male" who will always do what is needed to protect her, please and surprise.
Reasons Why Girls Give Easily to Guys
Girls love not only with their ears but also with their eyes, hands, and brains. Physical reactions come into force, under which the partners are attracted to each other, and the girl suddenly begins to feel the strongest libido.
Sexologists from America - David Bass and Cindy Beston interviewed many girls. They analyzed their behavior, after which they found out what exactly makes girls give themselves to guys, sometimes almost mindlessly.
The sexual scent is the most important criterion. The partners still might not even communicate, but the girl had already caught the scent of the man and, on a subconscious level, wanted him "already mentally played a wedding and gave birth to three children." This is a very common occurrence. The natural smell attracts many women, and if it does not suit a particular lady, then no perfume with pheromones will be able to seduce her, even if they are made from a whale. A natural male scent is important for a woman at an evolutionary level - she strives to choose a partner suitable for herself, with whom healthy children can turn out.
Interesting studies were carried out - the histocompatibility of men was measured. The men were divided into groups and forced to wear a fresh T-shirt every day and then the same old T-shirt. Interestingly, many women went into ecstasy from the smell of sweat, sniffing T-shirts that the man had been carrying for three to four days.
Another criterion that women subconsciously pay attention to is how a man treats them. Does he smile, how he holds himself, what he does and how he behaves? A man who often looks at a girl he likes and smiles increases his chances of being noticed.
The third parameter by which girls determine whether a man is suitable for them or not is height. Ideally, the partner should be taller. Most girls like football guys, but this is not so much because of their ability (or inability) to play the ball, but because of their height. A reading of 184 to 195 centimeters is ideal.

I am a part computer algorithm, part real relationship expert, who can give advice on everything regarding relationships.
Join Now
Sign up for free!
By clicking the submit button above you expressly consent to our
Privacy policy
including use of profiling to find you matches and you agree to our
Terms of use
, and to receive newsletters, account updates, offers sent by
Cupid