Master this List of Biggest Turn-Ons for Women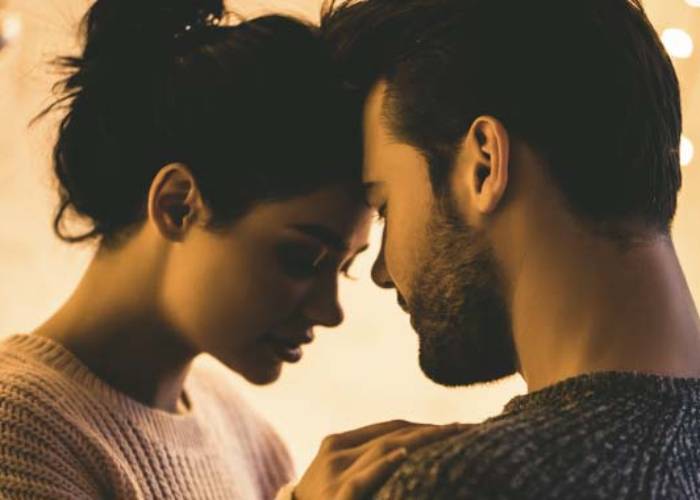 How Do You Compile a List of Turn-ons?
Suppose you're serious about your relationships with women. In that case, whether you prefer casual encounters or you're looking for a long-term commitment, you will inevitably have pondered the best turn-ons for girls. It doesn't really matter if this is a one-night stand or your soulmate you happen to be with. The eternal question of what turns women on applies to every situation. Rather than fumbling around hoping for the best, it would be best to be forewarned and compile a list of female turn-ons. In no particular order, you could consider attentiveness, keeping her home tidy, attending to little chores and tasks unprompted, right down to the physical side of things. There you have so many options.
Outlining the Biggest Turn on for Girls
Of all the things that turn girls on, taking control in the bedroom comes top of the list. True, it's all about equality of the sexes these days, but most girls love it when their man makes demands of them rather than coming across as weak and, well, a tad emasculated. Sexual technique is everything, too. When it comes to oral pleasures, the guy being prepared to give his all without expecting anything in return will top any list of turn-ons for a girl. And never consider simply rushing at it, then when your moment has come and gone, turning over and drifting into a snore-heavy slumber. If you want to know how to turn a girl on in a way she'll be so appreciative of – think sensuality rather than sexy. So lingering kisses and a lot of foreplay.
Identifying Good Turn-ons for Your Girl
The trouble with a lot of turn-ons is they are unique. So what might have sent a previous girlfriend into paroxysms of pleasure might well be met with indifference when you try your hand at the same technique with someone else. Here's a good hint – if you want to know what turns girls on the most, why not step up to the plate and ask? Seriously. When you're getting all lovey-dovey and smoochy, cuddling together before the physicality notches up a gear, just brush your lips against her ear lobes and whisper what she would like you to do to her. This is a win-win situation. She'll find the intimate moment a turn-on in itself, and she'll also be inspired to divulge her innermost fantasies. This is one subtle but surefire method of uncovering the sometimes elusive truth about women's biggest turn-ons.
What Turns Her on Most of All?
When considering the major turn-ones for girls, it would be worth placing these into some sort of scale. Prioritize accordingly. The more familiar you become with your partner, the easier it will be to have a definitive set of answers regarding what really turns a woman on. At the lower end of the scale, there will be seemingly insignificant actions that will nevertheless, in their own way, give her a warm glow. Opening doors for her. Presenting her with a bouquet of flowers out of the blue. Noticing a new hairstyle or items of clothing. Giving her compliments. Inviting her to a fabulous new restaurant.
Then there are the smaller physical touches. Long before you get anywhere near the bedroom, you could approach her as she is trying on an outfit in front of the bedroom mirror, or is applying makeup, then firmly envelop her waist in your arms while you gently kiss the nape of her neck. As you lounge on the couch watching your favorite movie on Netflix, you might hoist her legs onto yours and commence a gentle massage. All these motions are guaranteed to send little goosebumps throughout her body, gradually raising the temperature until she is anticipating the way things could progress.
What Turns a Woman on About a Man?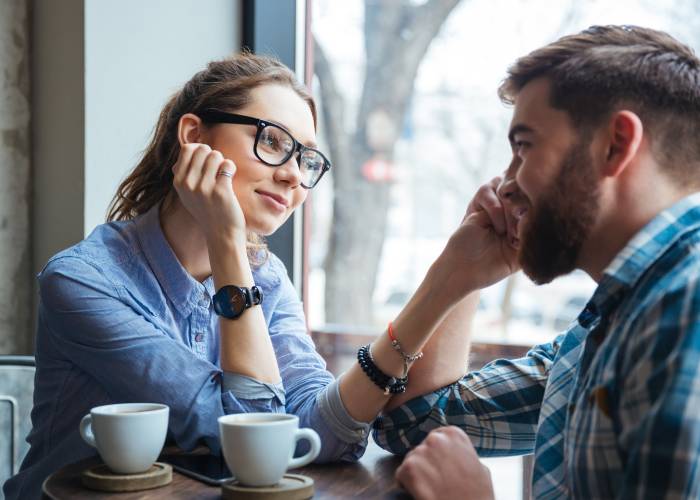 Remember, relationships are the ultimate example of a mutual, two-way connection. On the one hand, you'll obviously be eager to ensure your partner is turned on to the best of your abilities. But it would also be thinking about some turn-ons you relish being on the receiving end of? Because some common turn-ons are liable to give satisfaction to both of you. Perhaps the ultimate expression of this reciprocal pleasure would be the act of love the French refer to as the soixante-neuf. Of course, that's the tip of an iceberg. Underneath, there are countless ways to turn each other on in equal measures.
New Research: Your Scool And Sweat Body Excites Girls
What really turns women on? The brain can bear the solution to this problem. Sociologists and psychologists constantly publish new, sometimes conflicting, research findings. Science is sometimes baffled by the claim that women, for example, like guys with a beer belly and bald head. And now the scientists have done another job, delving into complex female motivations to find out what really turns women on. It turns out to be a frowning forehead and a smell of sweat.
Narcissism
A study published in the journal Evolution and Human Behavior found that men who exhibit narcissism traits, one of the three personality traits of the Dark Triad, are more attractive to women than the other two types (psychopathy, Machiavellianism). It is quite simple to explain why girls fall for narcissistic types with high self-esteem more than psychopaths and manipulators. This is due to women's perceptions of social success, and narcissism of the entire "dark" group most clearly corresponds to this situation. Scientists also found that women who preferred male faces with a mark of pride and narcissism gave birth to more children.
Smell of Sweat
As for men's sweat, it contains the chemical compound androstenedione, which can affect mood, sexual arousal, and the level of certain hormones in women. A study by Claire Wyart of the University of California at Berkeley found that when women inhaled a minimum of this substance, their heart rate increased, and the stress hormone cortisol increased.
Scientists believe that androstenedione may be a male pheromone that causes behavioral and hormonal changes in women. Noam Sobel, associate professor of psychology at the University of California, Berkeley, and director of the Olfactory Research Program found that androstenedione, as an additive in perfumes and colognes, increased sexual and physiological arousal and altered women's mood and brain activity. Summarize. According to science, you can be sure that there will be no end of girls if you "put on" a narcissistic disguise and do not take a shower after you sweat well in the gym.
What Smell of Men Excites Women and Why?
Smells have a huge impact on a person's mood and well-being. That is why aromatherapy and the use of incense are so popular. What're more, aromas affect arousal. Young people are often interested in the question of what smell from men excites women. Knowing this, you can win over a girl, attract her attention and achieve intimacy.
Men's Perfume Fragrance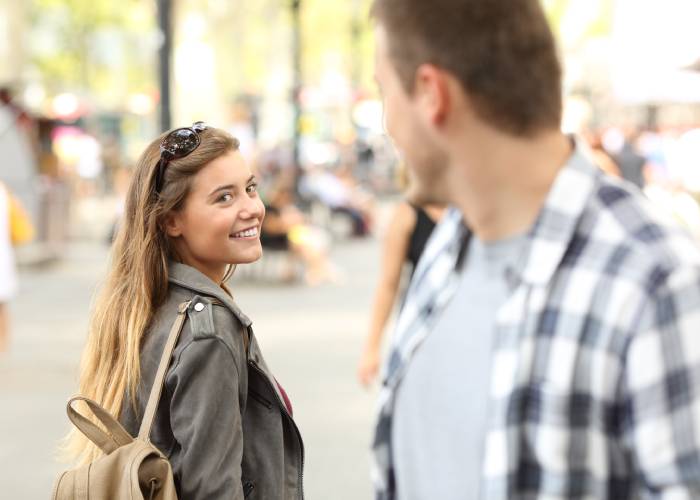 The expensive, dignified exciting scent of perfume emanating from a man attracts a woman. She intuitively feels that the person is stable, respectable, has a good income and excellent taste. It's important not to overdo it with the scent. One spray on skin and clothing is enough. The scent also affects the man. Smelling with cologne, he feels more confident, relaxed, and successful in pleasant communication, which also captivates humanity's beautiful half. If, after hugging, the smell of her friend remains on the girl's skin or clothes, she involuntarily remembers him, fantasizes, and gets excited. Not knowing which smell from men excites women, it is better to opt for a fresh, pronounced male perfume. Sweet, tart, and too persistent, perfumes can cause headaches and alienate a girl. You can also pay attention to smells from the "unisex" category.
Smell of Tobacco
It is about good quality tobacco, not about the smoke from cheap cigarettes. Hearing a subtle note of tobacco from a man, a woman feels aroused. This is probably due to the image of a person smoking a cigar - this is a successful, attractive, and stately man who has money and authority. The smell of cigarettes from the mouth is more likely to scare a girl away, so you need to take care of fresh breath. Smoking in front of your chosen one, breathing smoke into her face is also a bad idea.
Natural Body Odor
The most interesting phenomenon is that the smell of the male body attracts women. Arousal can occur even with the slight smell of sweat coming from the guy. Scientists studying this issue have found that a woman's mood can change from the smell of male sweat! Everything is related to its chemical composition, which includes androstadienone. It raises blood pressure slightly and speeds up breathing and heartbeat. The level of hormones in the blood rises. The woman develops sexual arousal.
Androstadienone is a pheromone (odoriferous substance) that a person needs to attract the opposite lovemaking. Interestingly, rats, moths, and butterflies also have this function.
Individual sweat smells help people create families. Scientists have proven that people are only attracted to those whose scent differs from their own. The greater this difference, the more attractive a man seems to the weaker lovemaking. The smell of sweat contains information about a person's health, which other people perceive unconsciously. But this does not mean that you can not wash and demonstrate your body's scent in public. The smell of stale sweat will repel the fair lovemaking. The girls have exacerbated olfactory receptors, and they do not like sharp aromas. The smell of sweat can only excite women if it is fresh.
Smells that Increasing Odors
Some notes irritate a woman's receptors and cause pleasant arousal almost immediately. They can be included in a man's perfume or used for aromatherapy in the home. Such smells have a beneficial effect on girls:
Vanilla
Musk
Jasmine
Mint
Sea breeze
Many men like sweet and tender vanilla. In women, it stimulates sexual arousal. In cosmetology and perfumery, the extract of this fragrant plant is used very often. A guy can choose a vanilla scent, scented candles, or incense to promote the right mood during the date. The musk scent reminds a woman of the natural scent of a man's body, and she gets aroused by being around him. Therefore, perfumes with such a note are very popular among young people. Jasmine awakens sensuality and passion in a girl's body, so the scent of a beautiful flower will be appropriate in a guy's apartment or his perfume. The scent of mint - refreshes, gives a feeling of lightness. This also affects communication between a man and a woman. Romantic people like the sea breeze (air fresheners don't count). In a men's perfume, such a fragrance is more appropriate than floral notes, giving it freshness and specific coolness.
Each person has an individual flavor preference. Some girls are excited by the smell of pastries, coffee, citrus fruits. During pregnancy, the preferences of the beautiful half of humanity often change in the opposite direction. But it is still possible to answer how men excite women and what smells they like - this is a natural body odor and the aroma of a high-quality perfume.

I am a part computer algorithm, part real relationship expert, who can give advice on everything regarding relationships.
Join Now
Sign up for free!
By clicking the submit button above you expressly consent to our
Privacy policy
including use of profiling to find you matches and you agree to our
Terms of use
, and to receive newsletters, account updates, offers sent by
Cupid