How to Get a Guy to Kiss You? – 10 Best Tips for Ladies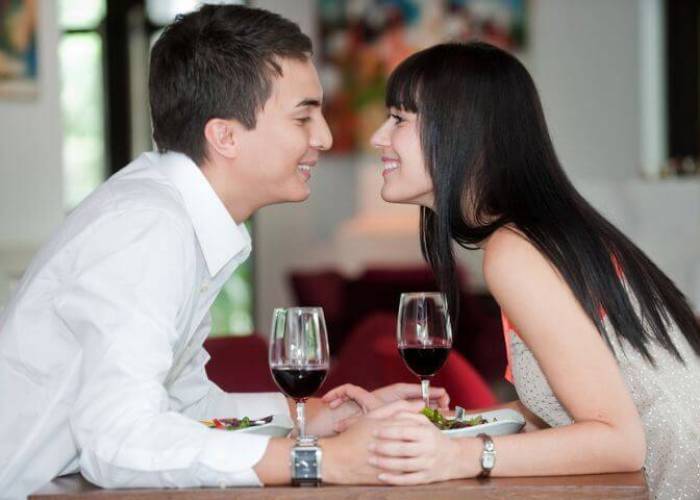 Ladies, do we even have to worry about it? Don't guy just dream of kissing the girl? Well, yes, they do, but some obstacles can stop them. So, if you are ready for the first kiss or wish to be kissed more often, follow these tips.
How to Get Your Boyfriend to Kiss You: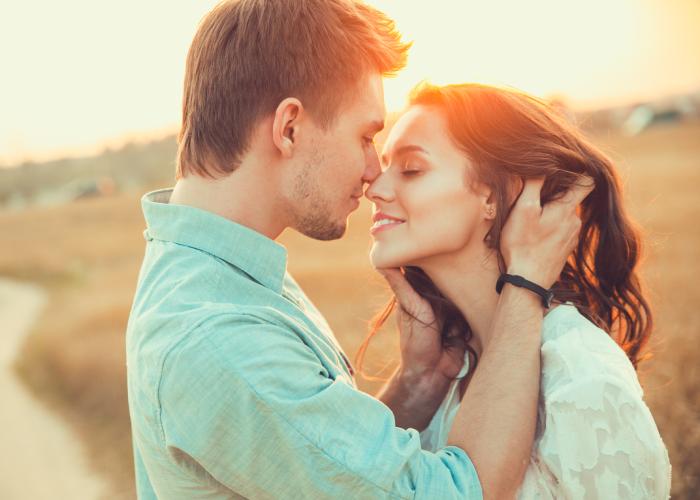 What are some of the reasons a guy may not kiss you? Well, the major one is this: he is too shy. Or, he may not be into you that much. In this case, why would you even want him to kiss you? But if he is into you, he might be too shy to do that or afraid you would reject him. Here is what you do to get what you want.
1. Make your lips extremely desirable
Lip care is essential. If your lips look cracked, dry, and unpleasant, the boy may never risk kissing you. So, go the extra mile to make them irresistible! When you brush the teeth, use a soft brush to rub your lips with it. Remove all the dead cells and make them nicer. Next, apply lip softening and moistening balm. It will keep the cracks away.
Drink up a lot of water. You want to keep your lips soft and well hydrated. And use nice lipstick. If your lips are too small, you can visually enlarge them by combining two colors and using a highlighter.
2. Maintain oral hygiene
Do I even need to mention it? Brush your teeth before the date. Avoid eating any smelly foods at least one day before the date. And use gums and mouthwashes to keep the breath fresh.
3. Look your best
Scientists have discovered that men are moved to kiss girls if they like their faces, while girls want to kiss men if they smell well, and their teeth look good and clean! So, take your time to do the makeup. Style your hair to look your best.
4. Give him the signs!
What are these magical signs? Well, most guys read about them in articles of various dating gurus or coaches. You can use them to communicate and get across your desires. The first one is breaking down the touch barrier. It would be odd to kiss someone you never even touched!
So, draw a bit closer to him. Touch his hand when you two talk. Bump into him "accidentally" when you walk together. And see how he reacts. If he is touching you, too, it's a good sign.
This helps the shy man to summon up the courage and kiss you. You may also play with your hair or touch your lips during the conversation. Or, look him in the eyes and then shift your gaze down to his mouth. It shows him you are interested.
5. Tune up your voice
Women have that super sweet temper of voice they use on the men they like. Use it to flirt with him. When you two get along, make your voice super appealing to get him melting down and boosting his desire.
6. Stage the situation
If he likes you, he sure spends all this time thinking: is this the right moment? Is she in for a kiss? Can I do it now, or do I wait till later? Would she reject me if I kiss her? All these thoughts buzz in his mind. He is afraid to make a mistake. So, stage it all up for him. If you are at a restaurant, ask him for a walk, where you two can be alone. Draw nearer to him or pretend you are cold. Stop for few minutes to look at the moon and face him. Look him in the eyes and lean closer. Say something romantic.
7. Talk about kisses
You may ask him who was the first girl he kissed or how passionate was his first kiss. This would get him thinking in the right direction. Or share a story of your first kiss or the kiss you loved the most in your life and flirt by saying you expect someone to break that record and improve your experience!
8. Hold hands
Not just touch his hand, but hold hands while you talk or walk. This might also work while watching the movie. You may also lean on his shoulder.
9. Stay confident
Men love that. Do not show how nervous you are. Do not let the thoughts daunt you and make you less confident. Why does not he kiss me? What if he does not want me? Keep all that out. He is with you on a date. If that's the first date, you may not want to rush things. But if he asked you out again, it means he is interested. Get in his shoes. The man is spending his time with you, and if he is a good guy, he may have many other claims on it. He spends money on the dates with you. So, surely he wants to kiss you.
10. Kiss him
If you want it that badly, and he is too shy, just go ahead and kiss the man. Surely, you should not do it out of the blue. Follow all the tips listed above. Maintain eye contact, flirt, touch your lips, make them kissable, and touch the fellow. It's not an event; it's a process. So, go through the whole thing and then either ask him to kiss you or kiss him first!
Ladies, if you use these tips, most guys won't be able to resist you. They will break down the barrier and their shyness and kiss you. If not, you know what to do. After all, what do you have to lose? If the guy is not into you and does not want to kiss you, why waste your time on him?
How to Make a Man to Want You: 7 Good Tips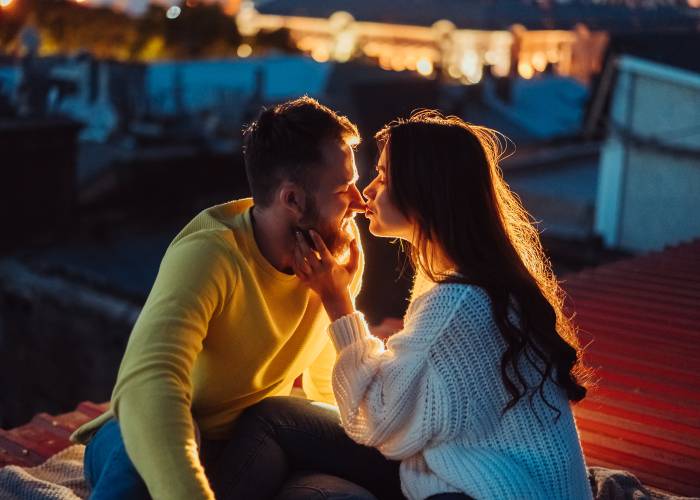 When a woman likes a man, she always wants to know that the feelings are mutual and that the object of sympathy wants her. The easiest way to feel desirable is when a man wants you. After all, men are hunters by nature. Hunting a woman, he makes her clear that he needs her.
The key to making a guy obsessed with you is sexual tension. And how exactly to make him want you, you will learn from our tips.
7 Secrets How to Become Desired for Him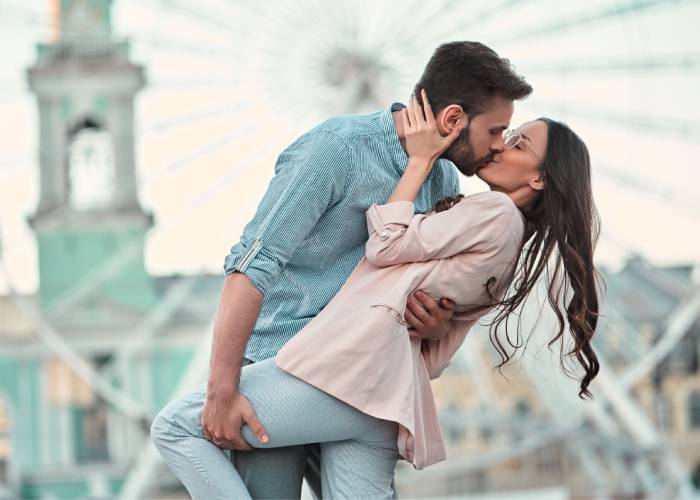 Tip #1: Refer to him by name
It's no secret that the most important word for a person is his name. Whether you want to admit it or not, it is your name, spoken or written, that grabs your attention like nothing else. Actually, this is why many advertisers refer to customers by name to achieve the desired goal.
Remember how you feel when a person says your name?
First, you immediately become alert
Secondly, your attention is completely focused on the interlocutor
Third, you know that the person is talking to you
Knowing how sweet your name is to the ears, take a moment to call the man by his name during your conversation. See how he reacts.
Tip #2: Take care of your life
Everything is pretty simple here because men are predictable. When women run after them, they run away so that their heels sparkle. They don't like too intrusive ladies who, after the first meeting, are already ready to go buy a wedding dress. A woman should be an export for them. Then she automatically becomes attractive because men need a sense of hunting.
Therefore, you should have your own hobbies and interests, to which you devote part of your free time. So you show the man that you have your own life, and you do not sit and wait for your loved one to invite you on a date. And having received an offer to meet, you find a free evening to go on a date with him. Yes, let him wait a bit.
Don't assume that if you make him wait, he will immediately run away or lose interest. On the contrary, this way he will begin to think even more about you, get bored and look forward to meeting you.
Tip #3: Have your opinion
It is great to have your own opinion on any issue. Men rarely turn their backs on a woman based on her opinion of something. But for him to feel interested in you, you must show that you have an inner core. In a conversation with the object of sympathy, you should not drastically change your views just because they do not coincide with a man's opinion or are afraid to receive disapproval in your address.
Tip #4: Say what you think
In the context of a relationship, you should be able to talk openly with your boyfriend on any topic. Discuss problems, say what you like and what you want in life.
First, it shows your self-esteem and is the first step in respecting you.
Second, you will give your partner an idea of how you can be made happy.
Many men adhere to the idea that they should create a safe space for a relationship, make a woman happy and protect her. Remember this, and do not hide your true desires and feelings from him. Don't make him read your mind. Speak directly about what you feel and what you want. So you will make life easier not only for yourself but also for him.
Of course, you don't have to command. But let him know what you like and dislike about the relationship. It is especially important to discuss these points at the initial stage, even on the first dates, because the fastest way to lose a guy is to make him wonder how to make you happy.
Tip #5: Pay attention to your appearance
Yes, no matter how trite it may sound, but remember - a man loves with his eyes. It is enough for him to look at a woman for 5 seconds to determine whether she is of his type or not.
So what is he paying attention to?
Hair and Makeup - Most men like light, natural make-up rather than war paint.
Skin condition - it should be clean, hydrated, and tender.
Face - not so much its beauty is important here as expression. A cheerful, smiling girl attracts more attention than a fatal beauty with a cold look.
Style - Although men pay attention to your outfits, they generally don't care what shoes you are wearing or what kind of handbag you have.
Let's be honest - most women don't design their looks to attract men. Most often, they choose their image to compete with other women.
But! If a woman looks after herself and makes every effort to look good, she not only by her appearance clarifies how others should take care of her but also demonstrates that she has high demands on herself.
Tip #6: Be sincere
One of the common reasons a love relationship ends is the nature of the partners. If you want your potential partner to propose to you sometime, be sincere with him.
Men do not want to see an assertive and selfish person next to them. They like kind, compassionate and helpful girls. Agree because you are unlikely to be pleased to communicate with a person who behaves with other people like an angel, but behind his back says nasty things about them. Men notice everything, and if you discuss someone with him, it will ultimately play not in your favor.
Another important point: don't abuse his trust. If a man feels that you treat him insincerely, play with his feelings - he will not continue the relationship. But, if your feelings come from the very heart, you will always be desirable for him.
Tip #7: Tease him
Men are attracted to women who can challenge them. If you want to interest him and make him desirable, you need to know how to tease him. We're not talking about lovemaking right now, but about humorous teasing and flirting.
But how to tease a guy so as not to hurt his feelings and not look like a cold and bitchy person?
Ask yourself: How would you make life difficult for a guy you are not interested in? Do this with the man you like.
Then, of course, you say, what nonsense? After all, you are really interested in him, why would you communicate with him like that? It's simple. Most women make it clear that they are interested in a guy, and then she treats him ... like a fragile Faberge egg for hundreds of thousands of dollars. Only the problem is that because of a too sweet and kind attitude. The guy will lose interest in her, send her to the bench or even to the friend zone.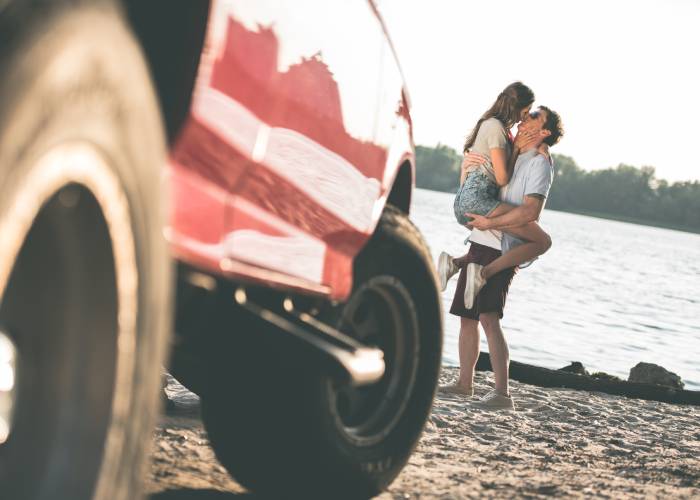 You won't win his heart that way, and you certainly won't make him want you. Make fun of him, make fun of him. The main thing is to do it so as not to offend him.
Never make fun of his physical features or appearance. No jokes about height, weight, hairline, etc.
Don't joke about his interests, be it dancing or fishing.
Don't tease a man about things that are not too obvious. He should understand the joke and laugh with you.
Bonus: When it came to bed
Interestingly, women often complain about guys' skills in bed, but they forget that some of them also do not shine with outstanding abilities.
You might be surprised, but guys don't expect you to do what you've seen in adult movies. Lovemaking in porn has little to do with how it actually happens. A man wants from you first of all an understanding of what you like. Tell him what you want, and he will tell you how to please him.

I am a part computer algorithm, part real relationship expert, who can give advice on everything regarding relationships.
Join Now
Sign up for free!
By clicking the submit button above you expressly consent to our
Privacy policy
including processing of personal data and use of profiling to find you matches and you agree to our
Terms of use
, and to receive newsletters, account updates, offers sent by
Cupid